Hi! This is owner Hazuki.
Yesterday I went to a superb place, so allow me to brag about it tell you why you definitely should go!
ラ コルドベッサ (La Cordobesa)
【Location】

Closest tram stop: Koamicho
(This is a tram stop without a platform à You have to get on board on the road. Please be careful when crossing the road!)
Lines 2 to Hiroden Miyajima or 3 to Hiroden Miyajimaguchi ・Hiroden Nishi-Hiroshima both stop there.
From the Evergreen Hostel, you get there in only 10 minutes on foot (900m).
【Atmosphere】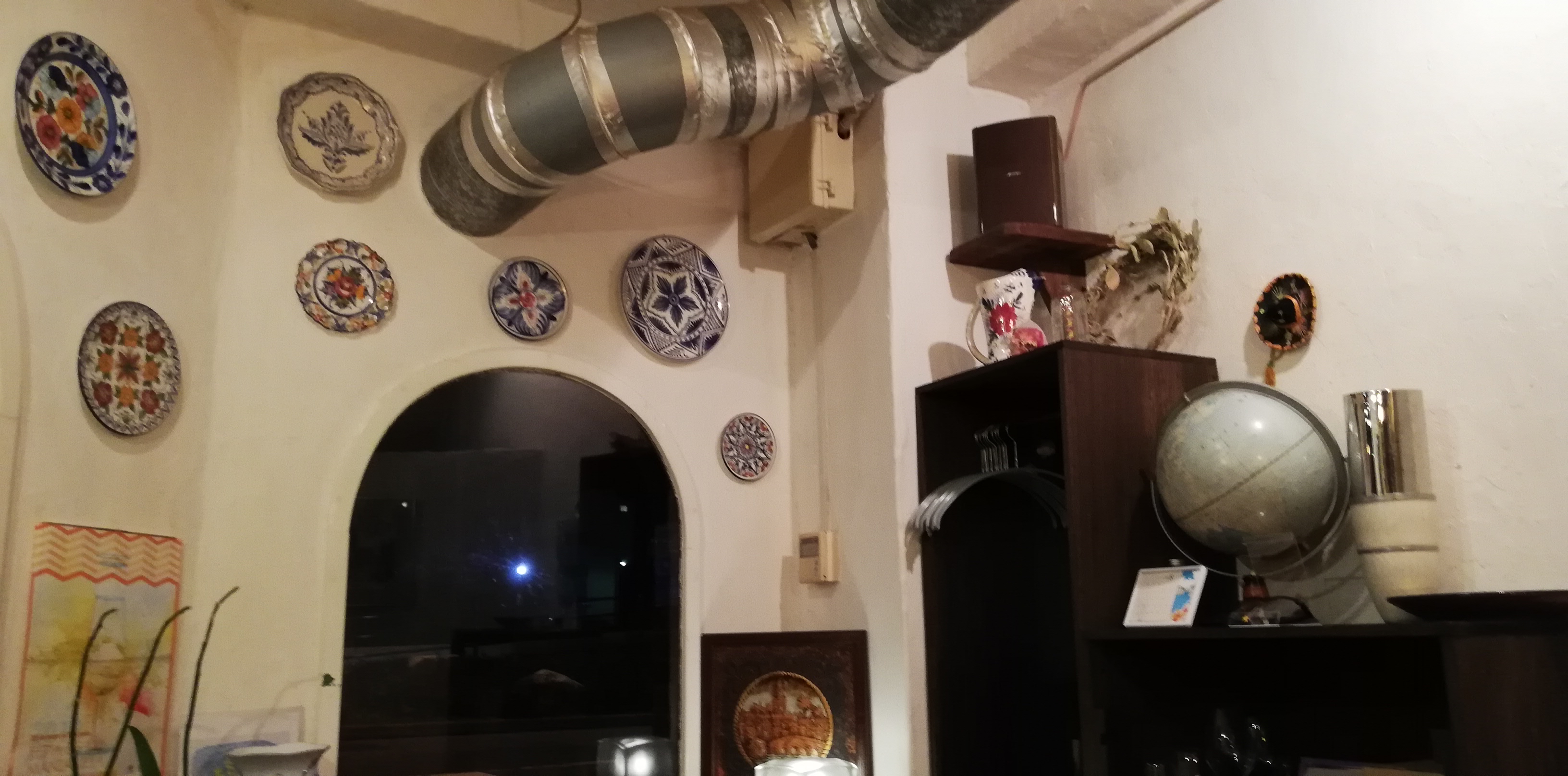 The interior is cozy, with cute crockery decorating the walls. Other than the counter, there are three tables.
Serving us were two women, of which one was pretty energetic.
About five people were happily drinking while standing up. The liveliness made the place feel exceptionally accessible! From the outside, there was a slight upper-class vibe to the restaurant, but since on the inside customers are served in a very casual atmosphere, it's just tons of fun.
I was under the impression that this is one of those places that live from a clique of very loyal customers. The people who came in while we were there all seemed to be familiar faces. As they came in, they shouted "Oss*!" and immediately got into lively conversations. This small restaurant has become the center of a small community, and that's just great.
Running a hostel means that there are mostly once-in-a-lifetime encounters, although we do have a few returnees once in a while… That's why I always try to get the most out of every single spontaneous conversation.
This time, my friends N and K joined me to go out for dinner. Counting me, we were three thirty-somethings with young children.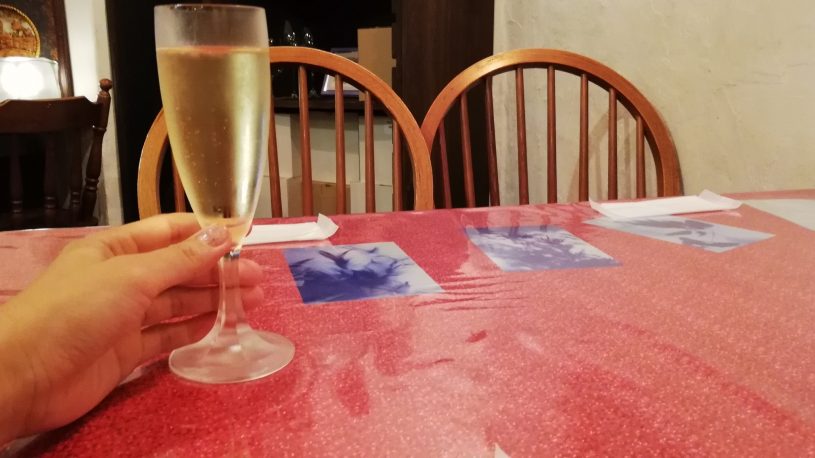 Since I arrived early, I started drinking while waiting (Oops!).
This slightly sweet, sparkling wine was 500 yen.
【What we ate】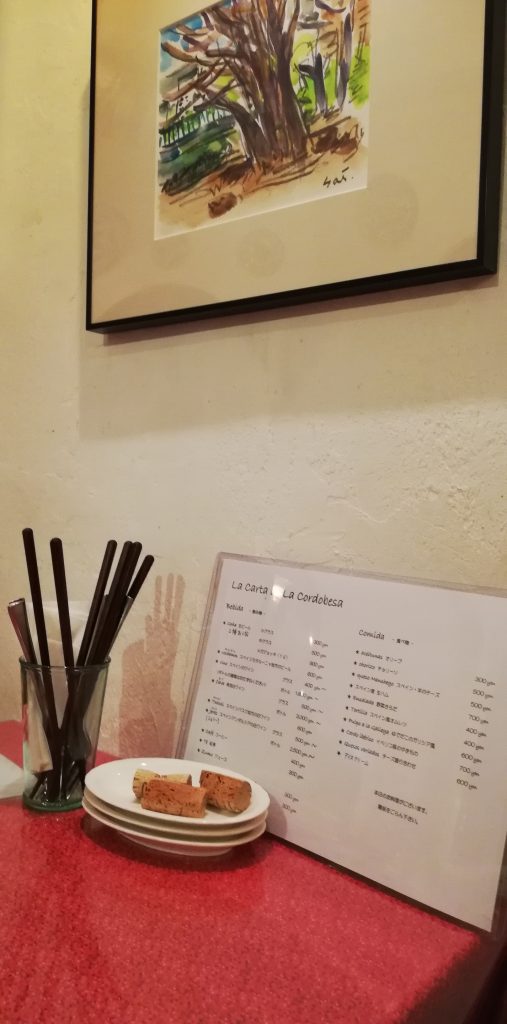 Olives
Raw ham
Ajillo of small shrimp
Beef tail stew
Croquettes
Mussels
All of these were super delicious! I especially enjoyed dipping baguette slices in the ajillo (I'm an avid fan of baguette).
I didn't try it out myself, but the sherbet my friend had at the end looked very delicious too… Gosh, my vocabulary for food reviews is very limited. Delicious is all I know (haha).
【So… How much was it?】
Adding some 9-10 (?) glasses of wine to the above menu, the bill was ¥10,200 for three people. Cheaper than expected… I was expecting about ¥4000 each.
In short, I would definitely go again.
If you ever come to our hostel, be sure to pop by this restaurant once!
(*Oss, ossu or osu is an informal Japanese expression used between people who are close. It can be used as short for arigatōgozaimasu — but only in informal occasions! Try it out with your new Hiroshima friends and be sure to drag out the "ss" at the end for a native speaker effect.)
THE EVERGREEN HOSTEL, Hiroshima JAPAN
Only 5 minutes walk from the world famous "Atomic Bomb Dome"