This Island is close by and easily reachable by bike or street car / tram. We took bikes under us and it took around half an hour to get to the Island after the first time so it will take around 40-50 minutes for you while checking The map where you need to go. There is only one bigger bridge to cross on the way but outside of that "uphill" all the way are only flat roads. Really easy biking so don't worry! 🙂
On the way there are many convenience store even at the island where you cross from the main land. A bit before where you come down from the big bridge there you can find a Donki as well for all your need.
As a photographer I really loved the sandy beaches around the island and not so far from the shores there are two, one red and one white lighthouse at the bay area! Great objects to photographer.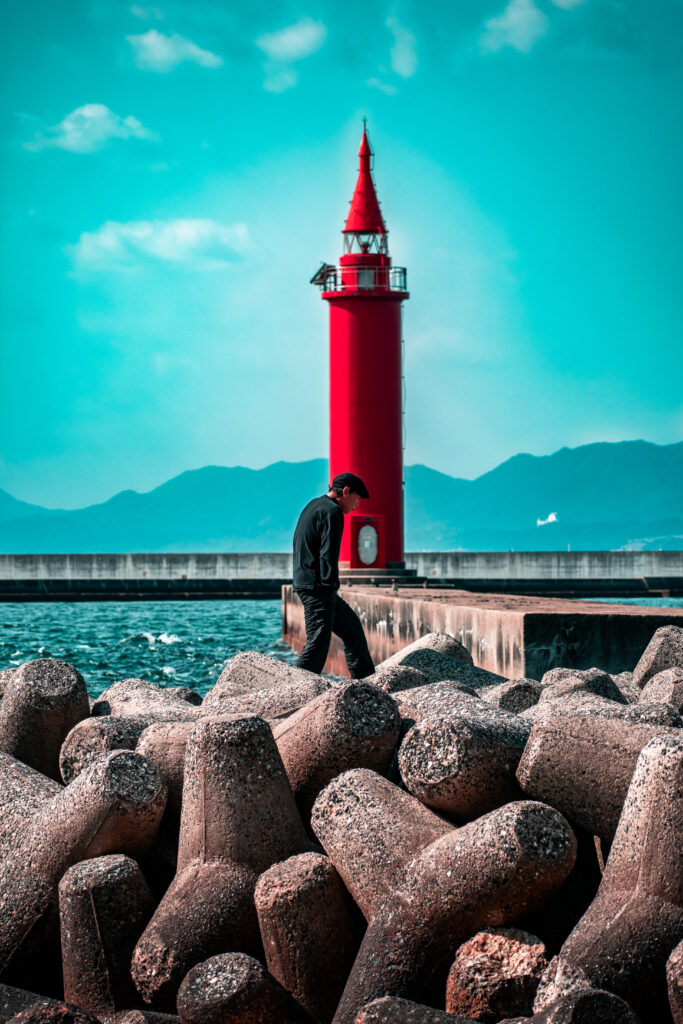 Not to mention the lots of birds fishing close to the beach most of the time. Once while I was just sitting there enjoying the beach and the sun on me when I saw a black kite going down fast and deep dive into the water for a fish so I grabbed my camera out of my bag as fast as I could but I was still too slow comperad to these birds. I missed that opportunity. Another bird, one osprey tried to steal the fish what they black kite caughted just a moment before and They were fight for a few seconds over the meal but this manouver of his was unsucsessful and I snaped the frame in the meanwhile, that was the perfect shot, when both of them grabbed the fish just for a moment.
Here you can see the end result of this frozend action: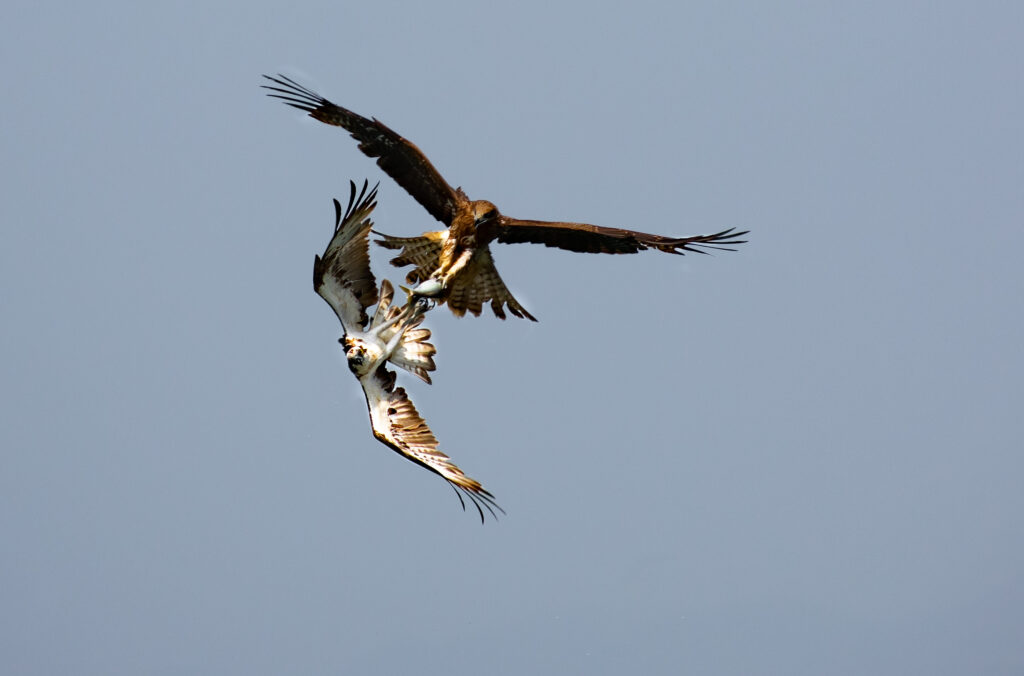 There are a lots of smaller and bigger sandy beach which is perfect to lay down, relax and possibly take a walk in the ice cold water during winter. It feels so good you have to try!
In may the water was already good to take a swim though the water is not that clean than you would expect it for a beach but it still felt good to take a swim.
If you are the type of collector then you can find lots of shells in the sand and have fun as well!
I can Imagine how nice this place can be during the summer. Well, by now I experienced it too and what can I say I enjoyed so much and wanted to stay long on the beach that I managed to burn down .. 🙂
If you feel like to do campfire and cook something this is the perfect place to do so and relax in the meanwhile.
In case you would like to stay there a bit more active then there is a small hike up to the hill until the lighthouse where you also can find the closest toilets available but sadly there is no view from the ligthouse because of the high trees but there is another hike to the other direction towards a small viewpoint what I haven't tried yet, maybe in the coming weeks!
One of the best part of it is that it's really close even to the city center and almost feels like going on a holiday! Definitely worth a visit!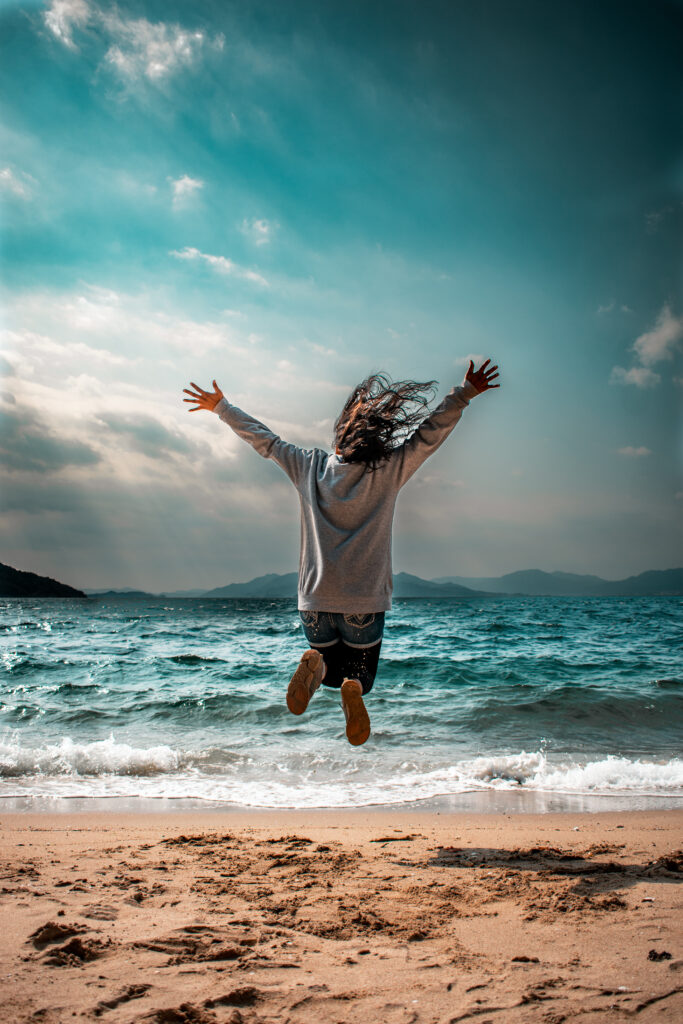 At the end I would like to say if you don't trust in my opinion then you should ask Hazuki! She loves Ujina island so much, sometimes they are going there twice on a weekend! 🙂
This article was written by: Zsolt Stenger
Please follow us on Instagram and Facebook!
wanderlustontheroad:   https://www.instagram.com/wanderlustontheroad/
evergreenhostel:   https://www.instagram.com/evergreenhostelhiroshima/