Bayside Beach Saka (closest beach to Hiroshima City centre)

We tried out Bayside Beach! 
In Saka, Hiroshima Prefecture, lies Bayside Beach. We went there for two weeks and now we're all tanned!
Last week, we went to the Hashi swimming beach in Shimane Prefecture, but this time we stayed closer to home. Bayside Beach is the closest beach to the Hiroshima City centre.
From the city centre, it's a 30 minute drive. (In our case, there was a bit of a traffic jam, but if you take the Kaita-Ohashi toll bridge, everything should go smoothly!)
The long and narrow artificial beach is stretched out alongside Highway No. 31.
You can go there by train as well. If you get off at Mizushiri station on the JR Kure Line, the beach is right in front of you! The accessibility is outstanding.
There is a rather large parking lot for 550 vehicles!
During swimming season (Juli to August) FREE
Outside swimming season (September to June) ¥610 per car, per entrance
At ¥610, the parking is very reasonably priced. You get a receipt after having payed which you have to visibly place behind the windscreen when parking.
There is a continuous stream of large ships sailing by in the area. While I was swimming, I kept thinking how the Japan Inland Sea really is quite industrialised.
Since the only beaches around this sea are artificial, I was surprised as to how deep the water can be. Before you realise, you've gotten to a point where your feet no longer touch the bottom! (Besides, the water at your feet will be cold.)
Adults with children should be careful. Actually, adults themselves should be careful, too.
There's a lifeguard… but the water looks hot!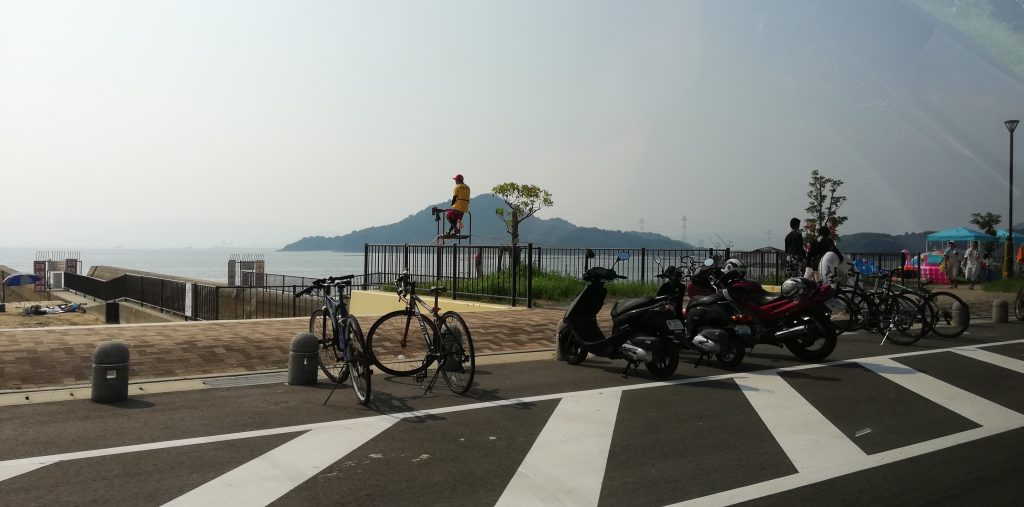 Around the deeper areas, there are shark nets, so swimming is safe. Still, are there that many sharks swimming outside the net?? (nervous)
Either way, since the water is too deep near the net, you can't really get close to it anyway. And if you do approach it, you will be warned by an announcement.
That day, there were only about three unusually muscular men. I wonder if they were bodybuilders…
I almost wanted to shout "Looking sharp! Those veins! Your back is pulling a demon's face*!!" at them, haha.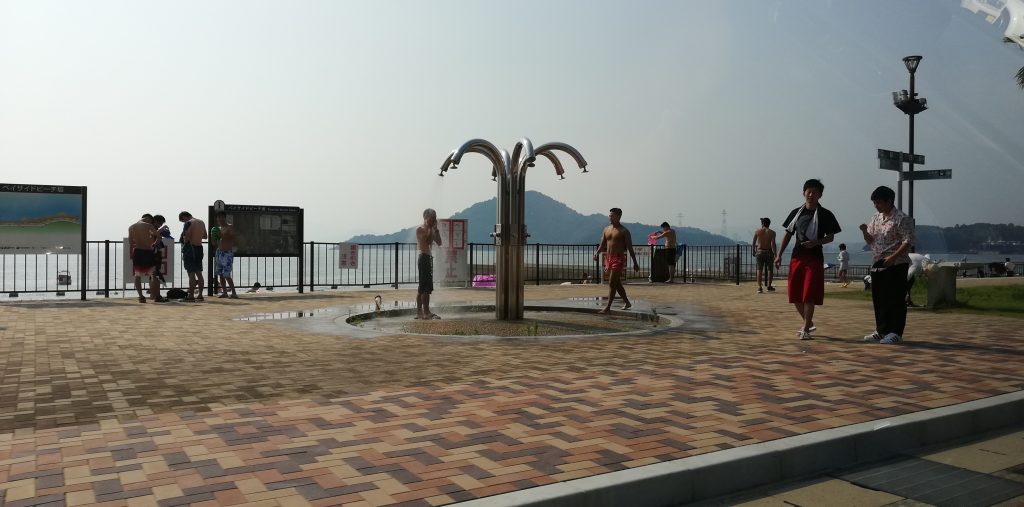 Great Point ① There is a beachside shower
There are free open-air showers. That way, you can wash off the sand and come home without creating a mess (tears of gratitude).
Even in the dressing room, there are free showers that work with buttons which you have to push once in a while for the water to come out, much like in public baths. It's splendid. Of course, the water can be on the cold side…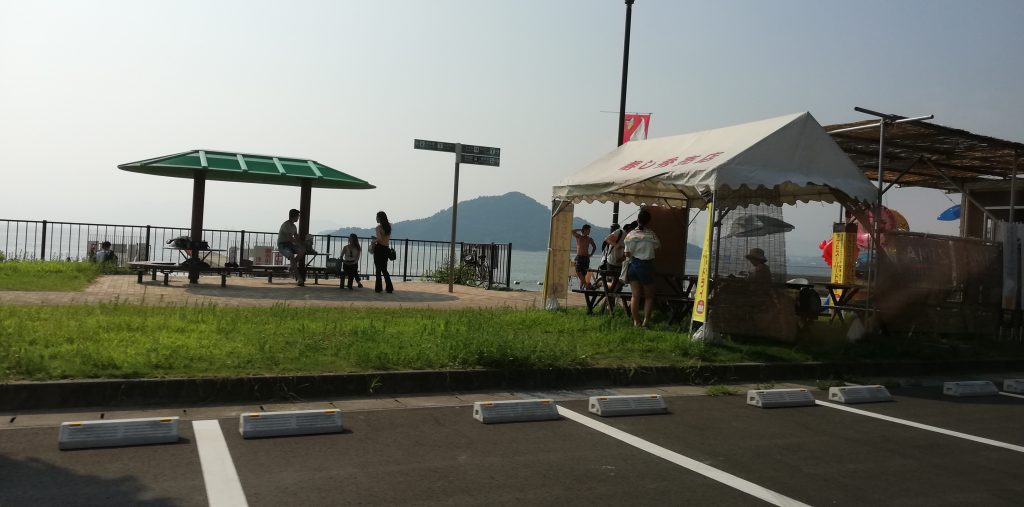 Great Point ② There are beach houses!
The beach counts four (?) beach houses, how cool is that! For lunch, there are several menus. You can also order things like kakigōri (shaved ice), soft ice, juices…
Floating rings can be rented or bought as well, but it's really cheap. A floating ring for children costs about ¥800. This might be even cheaper than at a popular goodies store (at the one I am referring to, a floating ring for adults was ¥2000 and up).
This time, I ordered fries and karaage (deep-fried chicken). It was crispy and delicious! (I eat karaage every week…)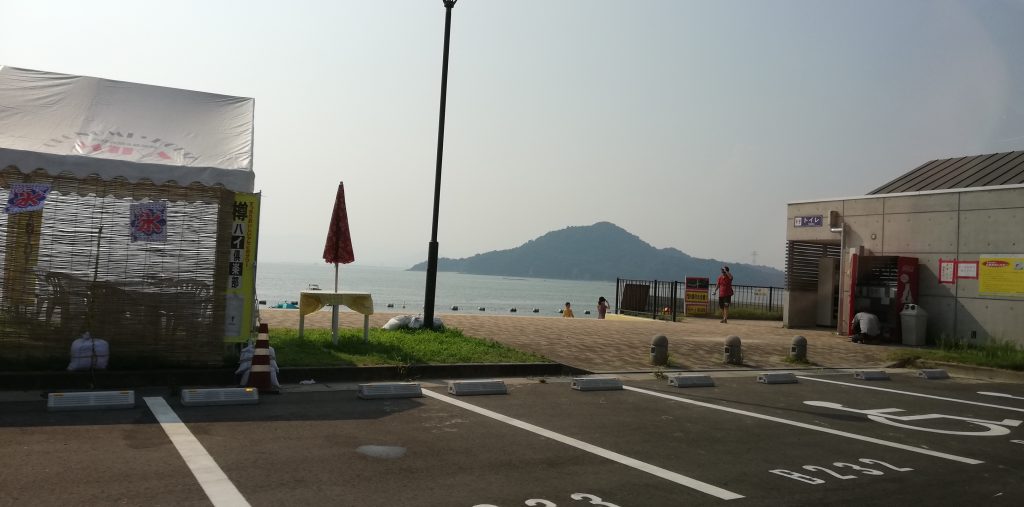 Unfortunately, I got burnt… my skin is still stinging a bit. But something surprising happened: my two-year-old kid who used to be so afraid of the sea, liked it so much that he didn't want to go back home!
*In Japan, it is usual for the crowd to shout this kind of cheers to the participants at a bodybuilders' contest. "There's an oni (demon) living on your back!" is one of the more peculiar cheers, referring to a comment once made about a bodybuilder's back muscles that looked much like the face of a folkloric Japanese demon.