🎅

Dearest Friends🎅
🍀

🍀

🍀

Greetings from Hiroshima.

🍀

🍀

🍀
🍀

🍀

🍀

Merry Christmas and a happy new

EVERGREEN

year🍀

🍀

🍀
Hello! Hope you are doing well. I am writing this to many many Evergreen family members to say hi from central Hiroshima. It is getting colder but I feel like its a bit warmer than usual, or maybe I just got fatter and never feel that cold as I did before….lol
Before opening this hostel, I knew meeting new guests every day must be really interesting but I did not know working with lots of different members every month is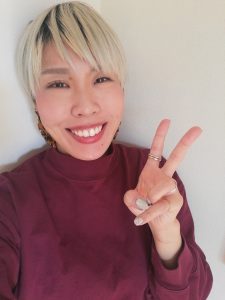 this FUN! Now accepting new members is one of my best reason of running this place. It makes my life so fresh every time. It is so inspiring. Whenever we got along very well making friendly atmosphere in our lounge, guests can feel that way too and the entire hostel became so warm and welcoming.
The hostel situation in central Hiroshima including Airbnb business is getting so hard now. Many companies have joined the market, and it's been getting competitive. Our income has declined a bit this year unfortunately…but I believe our strength is our staffs' friendliness and next year 2020 we have Olympic in Japan. So I am quite interested what will happen next year. Let's see…
As for myself, this year I went to Hong Kong in April and Okinawa in June, feeling that TRAVELLING IS ALWAYS AMAZING. This feeling is definately the base of this place, which I should keep in mind. I've just bought tickets to Bangkok for coming January. Cannot wait…!  And today it is my son's birthday and he became 3 years old! So fast. Hopefully he learns English a bit more next year so that he can enjoy more when we travel. (And I cannot wait to see my son got bigger enough to stand longer flights, then I can go to America or Europe…. wait I need to save money before that…)
Nowadays I sometimes think about my future like what I really accomplish, where I really want to visit. I just do NOT want to be a boring mom just taking care of my family. lol  Within 2 or 3 years, I want to take 1-2 months winter holiday closing entire hostel (as you probably know our place is too quiet in the winter), and working remote on the warm island like Philipines, Malaysia, or …oh too many places I really want to go. I promise I will text you when I go to your area:)
I would love to see you again somewhere on this planet! We all know sometimes this world can be really small, especially places like hostels. Keep in touch! And just stop by when you come back to this lovely Hiroshima city. I am always here welcoming you!
Sincerely,
Hazz
Merry Christmas and a happy new 

EVERGREEN

 year 🍀

🍀

🍀
…If you happen to have some time, could you kindly write some reviews on Google Map?
https://goo.gl/maps/nQPdzpvR8rXH4AYF8
It is getting more known but not enough. Our hostel got 77,638 views in the last month on Google Map! That's a big surprise to me and that is why I want to take care of our property's profile more. Thank you very much in advance!