This is Hazuki, the owner.
Listen up: before you die, you should have ordered a karaage (deep-fried) set meal at least once in your life!
That's how much of a karaage chicken set meal lover I am.
The key point here is 'set meal,' because you can't live without white rice.
Now, I used to believe that Tonkatsu no Mita in Hiyoshi, Kanagawa Prefecture, was Karaage Universe as in 'Miss Universe'. I was wrong. Rather, it was Karaage Kantō.
(At noon — peak time — the restaurant is usually almost full house. You will notice lots of sporty Keio University students in jerseys, just like myself back in the day)
The Miss Universe Karaage of the Chūshikoku Region I found this time is located at a roadside station, which takes 1.5 hours to reach from the Hiroshima City Centre if you take the highway.
However, they're so delicious I went two consecutive days this weekend.

The roadside station itself goes in business from 8AM, but the restaurant opens its doors at 11AM. It would be nice to go by motorcycle next time…
"What, are we really going today as well?" my husband remarked as he and my son carrying six Tomica toys or so reluctantly came along. Thanks for that, guys.
As I caught myself licking my plate after guzzling down a large donburi (come to think of it, I was eating more than my husband), I thought to myself that we absolutely should come back soon, as I unwillingly began heading home.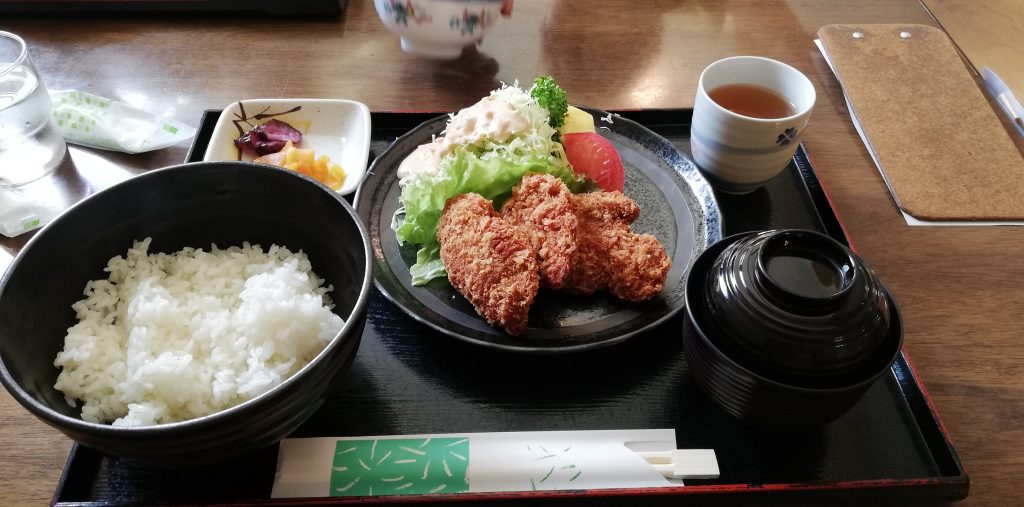 Unsurprisingly, the fillet cutlet my husband ordered appeared quite crisp and attractive as well.
In general, the meat itself was full of flavour throughout. It had a particularly strong taste.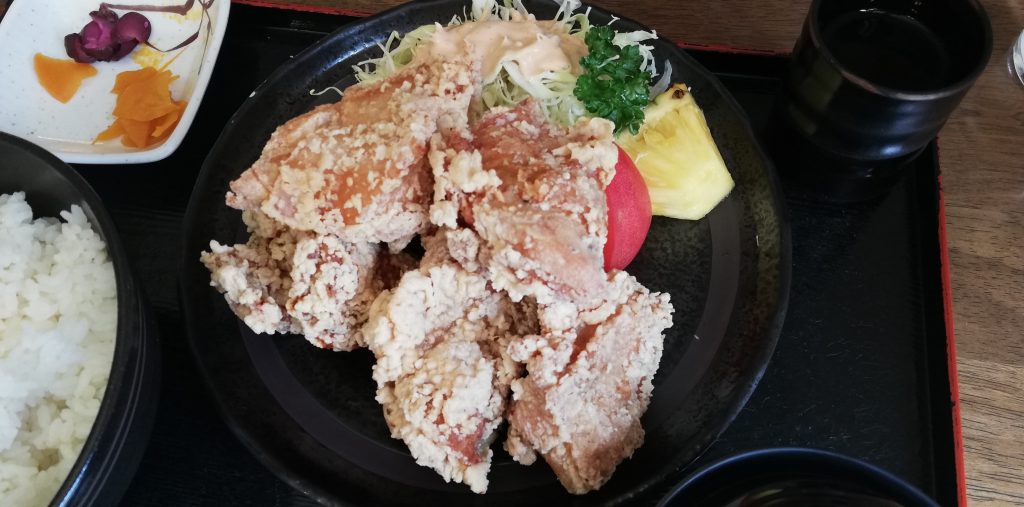 And this is the crispy coating of the karaage. Looks a bit like tatsutaage (deep-fried fish or meat flavoured with soy sauce)?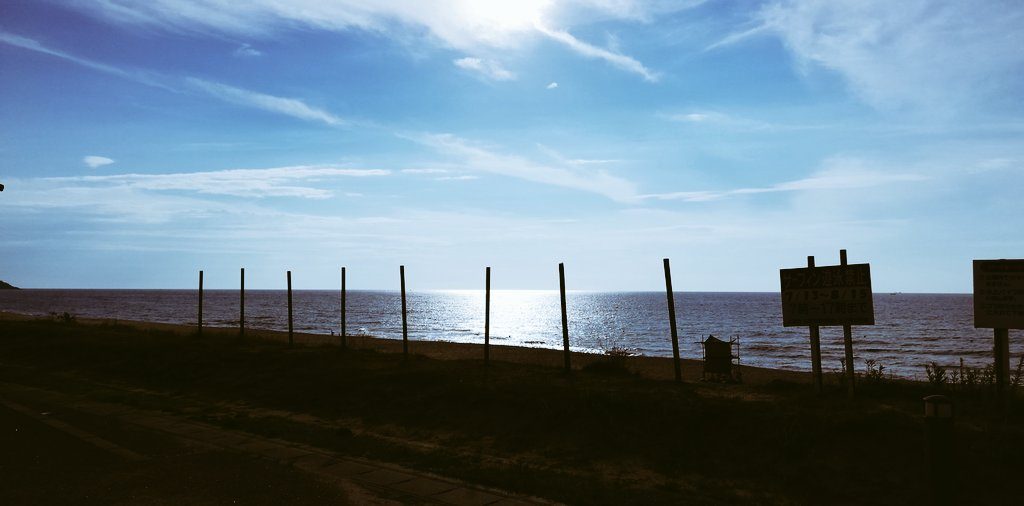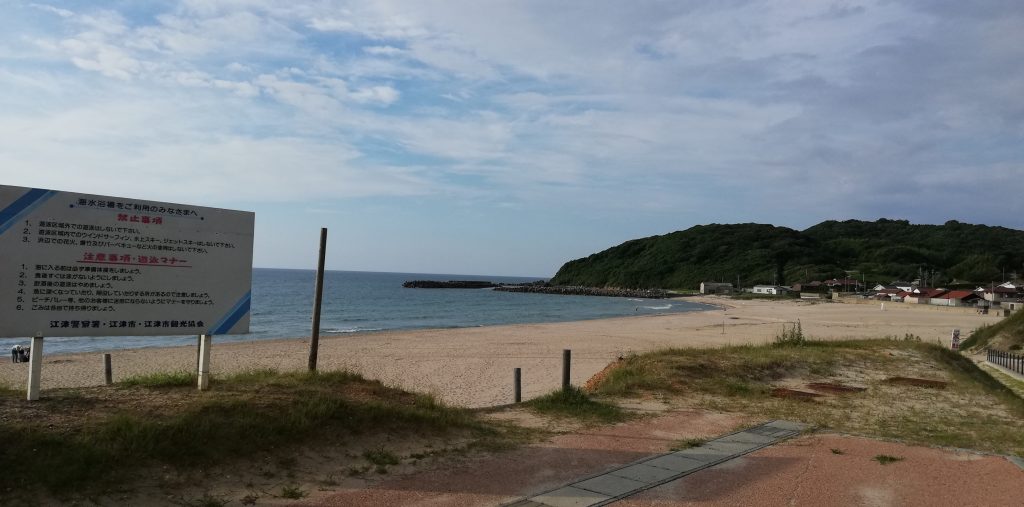 By the way, to shake off the calories, I also went to stretch my legs at Hamada by the Sea of Japan. This is another one of those beaches with silky, white sand — pure bliss 

Going to this beach from within Hiroshima City also takes about an hour and a half. It's great how one can get to such a beautiful area by the sea this easily.


To be honest, I'd also like to go to Aquas (an aquarium) once, but to actually enjoy the sea in all freedom is an irreplaceable joy.
Before I know, I'm always swimming in the ocean again.
※Notice to people who are in possession of Michelin-worthy information regarding karaage restaurants: please share. Since no-one can live without rice, rather than separate karaage dishes, it has to be a set meal recommendation!