Hi, I'm Danny. I went for a drive to Yamaguchi the other day.The purpose of visiting Yamaguchi was to eat fugu (blowfish).
I'm not familiar with fugu because I grew up in Shinshu, the area surrounded by mountains. Now that I'm older, I don't feel like eating something new… Wait. Have I ever eaten fugu before? I don't even know the answer myself.
Winter is the best season to eat fugu. Since we're here in Hiroshima, we decided to go out for a drive to Yamaguchi to eat fugu.
The place we went to was Karato Ichiba Market.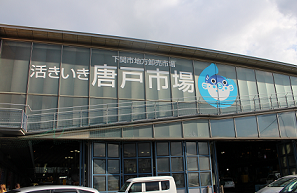 Since we had come all the way to Yamaguchi, we should eat fresh and delicious fugu! And that's why we headed for the market. (lol) I'm sure fancy restaurants have good fugu, but fugu is known as a high quality fish. When you want to eat and buy fugu at a reasonable price, it's better to visit a fish market.
Tourists can buy fugu at this fish market. I completely thought that only licensed buyers who are wearing hats can buy fishes at a fish market, but I was wrong. This market is accessible to the public.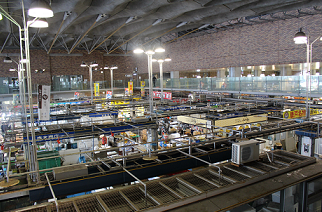 Not only fishes, but also tea, miso, flowers and souvenirs are sold at the market.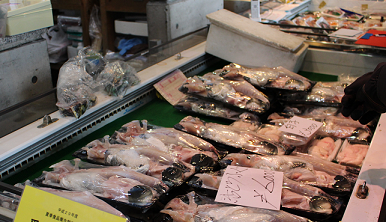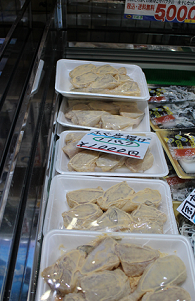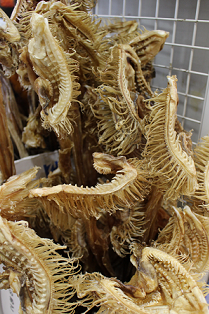 I got excited because the market was bustling with excitement.
After we looked over the market, we headed upstairs. There are restaurants that open from early morning to noon.
The restaurant we visited was "Ichiba Shokudo Yoshi."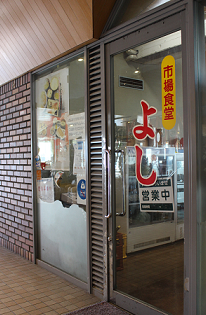 http://www.karatoichiba.com/stores/261/
We ordered two set meals that have sashimi and karaage of fugu.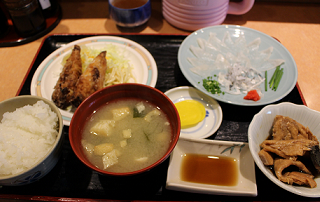 I imagined the texture of fugu was like tuna because it balloons, but it wasn't. I was surprised at its interesting texture. The taste was plain, and I liked it very much!
But I liked karaage more than sashimi. Karaage had a strong flavor, but I like it because I could enjoy the whole fugu.
The market attracts endless stream of visitors, so you might have to wait to enter a restaurant. But rotation of customers won't take long, so you don't have to wait for a long time. "Kaiten Karato Ichiba Sushi" opens at 11:30 located in front of "Ichiba Shokudo Yoshi." People were waiting from 11:00 o'clock. You can enjoy sushi and miso soup of fugu here. I want to visit here next time.
Fugu dishes are cheap and fresh at the market, so I think it's worth eating although you have to wait a little. It's very expensive to buy fugu here in Japan☆
This figure is called "Fukumanekin."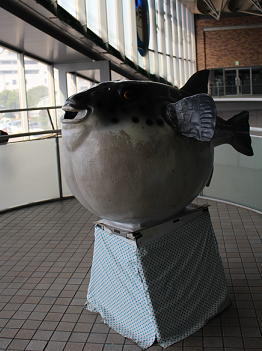 People in Shimonoseki call fugu, fuku (meaning "happy" in Japanese) with a prayer. You might be given good luck if you pat it on the head!?
After strolling around Karato Ichiba, we headed for Haikara't Yokocho. The aquarium looked like fun.
It was icy cold on that day. Since it's located near the sea, it was cold to the bone due to the strong wind. We wrapped it up early and headed for the next destination, Kanmon Tunnel.