Today, I'd like to introduce "Shimanami Kaido."  It's a road that connects small islands in the Seto Inland Sea.  It's a famous place to take a bike ride. 🚴🚴🚴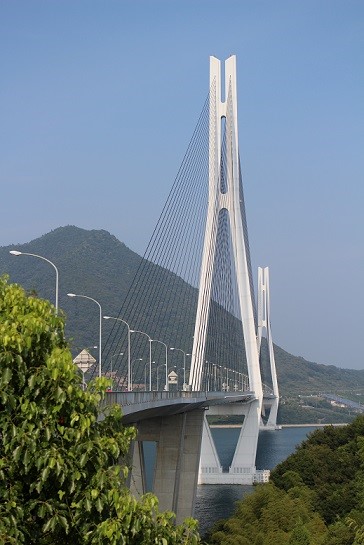 Well, there are 4 sights that you must see in Shimanami Kaido.  They are "Onomichi," "Shimanami," "Kamijima" and "Imabari."
This time, I enjoyed cycling and swimming in the sea in Onomichi area.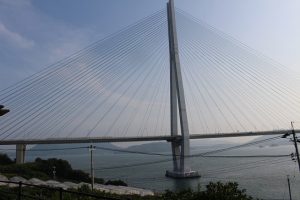 You can rent a bicycle in Setoda Sunset Beach.
Of course, you can bring your own bicycle!
For your safety, it's better to wear a helmet.
If you want to know the rental fee, please check the website below.
http://www.go-shimanami.jp/cycling/rental.html
Get on a bicycle and let's go!
The first destination is Tatara Ohashi (Bridge) in front of us.
The bridge seemed so close, yet so far away.
Not the distance, but the gentle slope was unexpectedly killing me.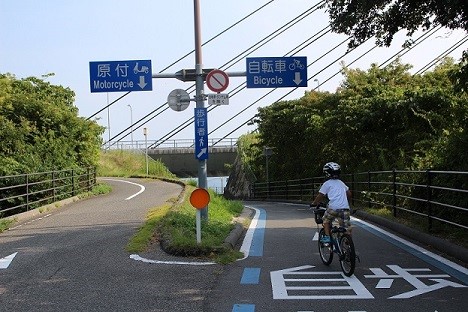 There is a field of citrus fruits on either side of the road 🍊🍊🍊
I was amazed by the variation of the fruits, but I couldn't pay attention to such a thing.
I had to pedal a bicycle and move forward.  Help, I couldn't stop sweating!
And then, I finally arrived at Tatara Ohashi, the fourth bridge from Onomichi!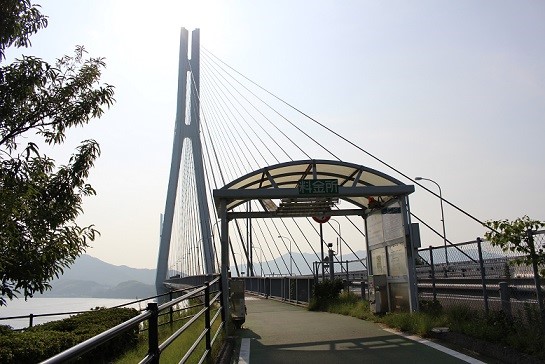 I felt the pleasant breeze while I was on the bridge.
The reason I pedaled the bicycle uphill and groaned was to expose myself to the wind!
You can feel the cool autumn breeze after Obon holiday (the middle of August) although it's still summer.
It was very pleasant.
There is a border between Hiroshima and Ehime in the middle of the bridge. You can cross the border on foot
I had a precious experience.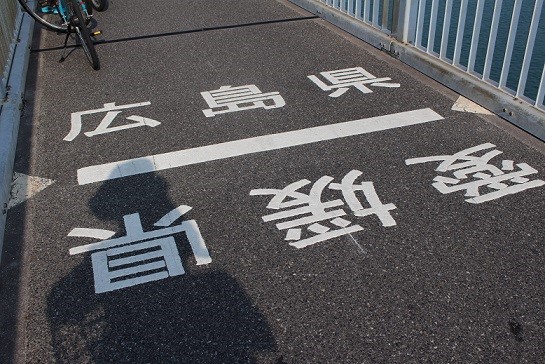 The cycling blown by a refreshing breeze was like a flash.
I wanted to enjoy the breeze more, so I thought about heading for the next bridge…
But I didn't have much time, so I decided to go back to Setoda Sunset Beach.
Next, it's time for swimming in the sea🏖
It was already late afternoon.
The sea temperature was still warm, and I enjoyed swimming in the sea.
The waves were gentle perhaps it is located in the Seto Inland Sea. Here, little children can swim without any danger.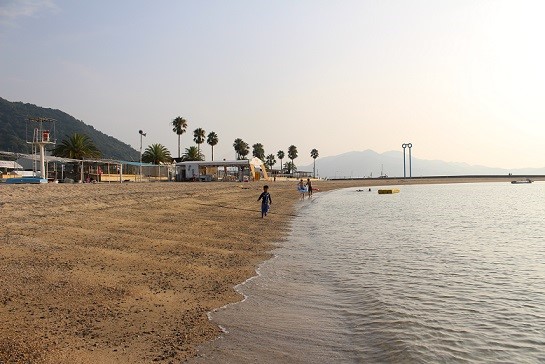 Local people told me that you can catch small fish and crabs with your hands at low tide.
You can enjoy the different attractions in the early afternoon and in the late afternoon.
The sun went down slowly.
I left for home after watching the sunset.
The island was so picturesque!
I highly recommend you to go there once♪