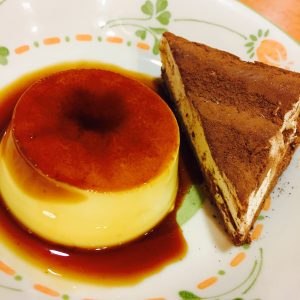 先日久しぶりにサイゼリアに行ったんですよ…..アルコールなしだと、2人で合計3,000円超えるのがやっと という感じですね。恐ろしいコストパフォーマンスだなあとつくづく感じました。しかも今回は異様に料理の提供スピードが速く、腰を抜かしました。笑
Do you know Saizeriya?
It's a chain of family restaurants in Japan featuring an Italian menu. Their menu prices are extremely cheap and service is incredibly fast.
Here's example;
– pasta – 390~700 yen
– big steak  – 1000 yen
– glass of wine – from 100 yen!!!
– 500ml wine -399yen!!
以前はよく友人と「サイゼ飲み」、やってました。なんてったってグラスワイン1杯100円ですからね…..ボトル1本1000円という驚異的金額のワインあり、甘くて飲みやすいロゼのスパークリングワインあり。なんじゃこの天国…ちなみに飲みきれなかったらボトルごとテイクアウト可能らしい!(これは友人情報)
You can use this restaurant as a bar or Izakaya, I think. Even for budget travellers! Have it a try. You can find them in every city in Japan.