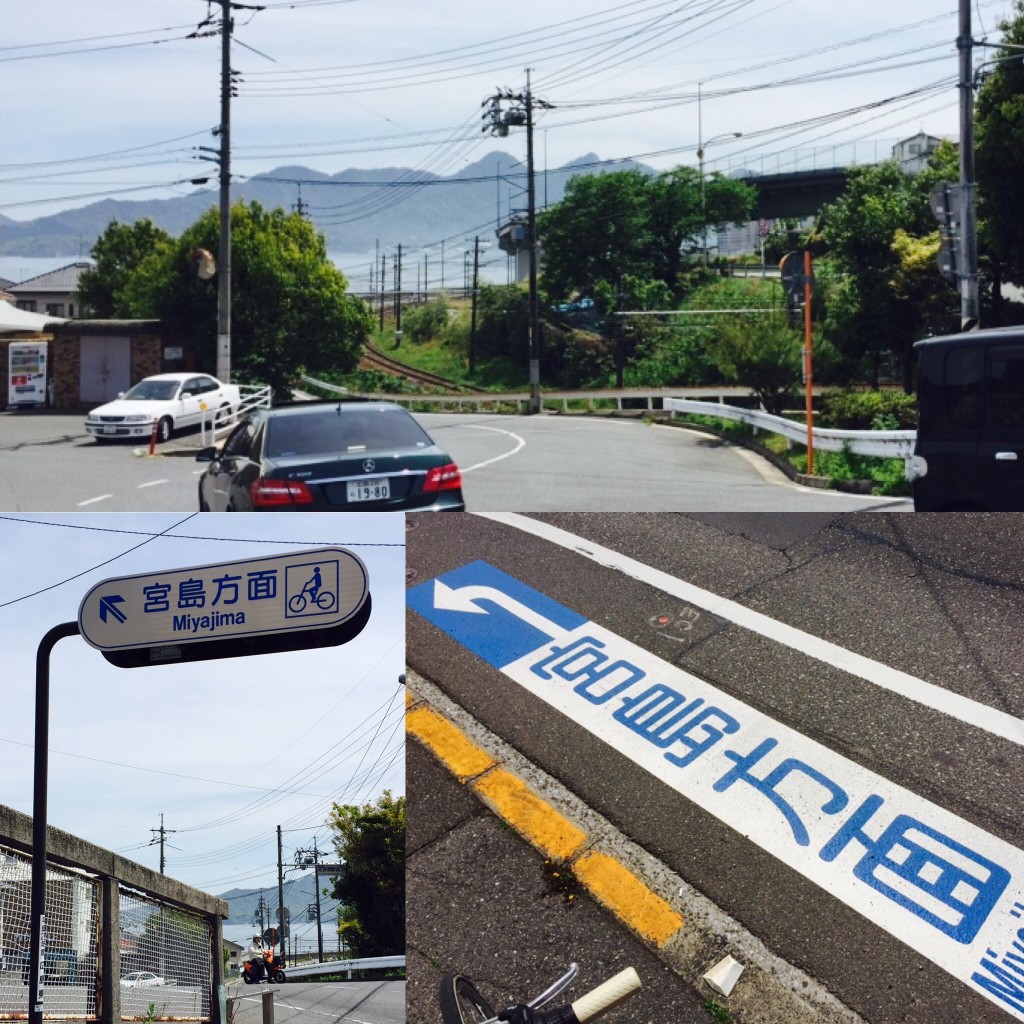 Hi, I am Hazuki , the owner of THE EVERGREEN HOSTEL.
I came to Miyajima by bicycle today since it was such a beautiful sunny day, even though I had many things to do and my bicycle was not for long road trip.lol
It was 20km one way to Miyajima-guchi station from my hostel. Fortunately, there were no steep slops on the way since I cycled along the seashore which is good for the beginner biker.
Miyajima in this time of year (end of April) has been clothed with the flesh verdure everywhere. It was dazzling and incredibly beautiful. It was totally worth to come all the way down here.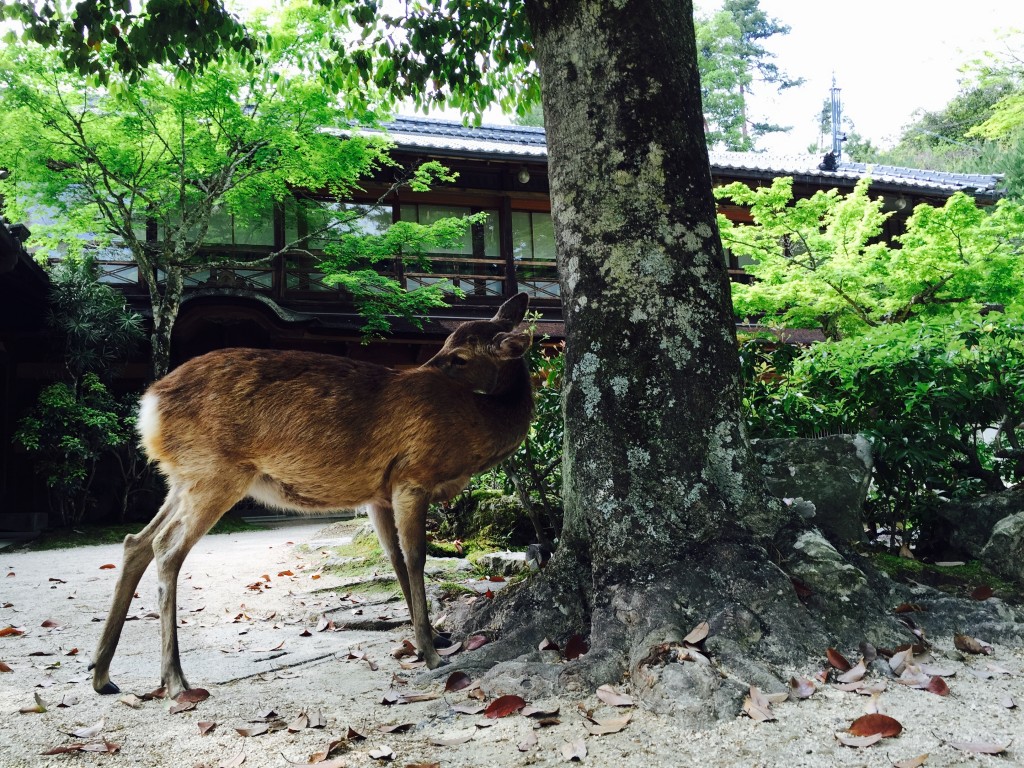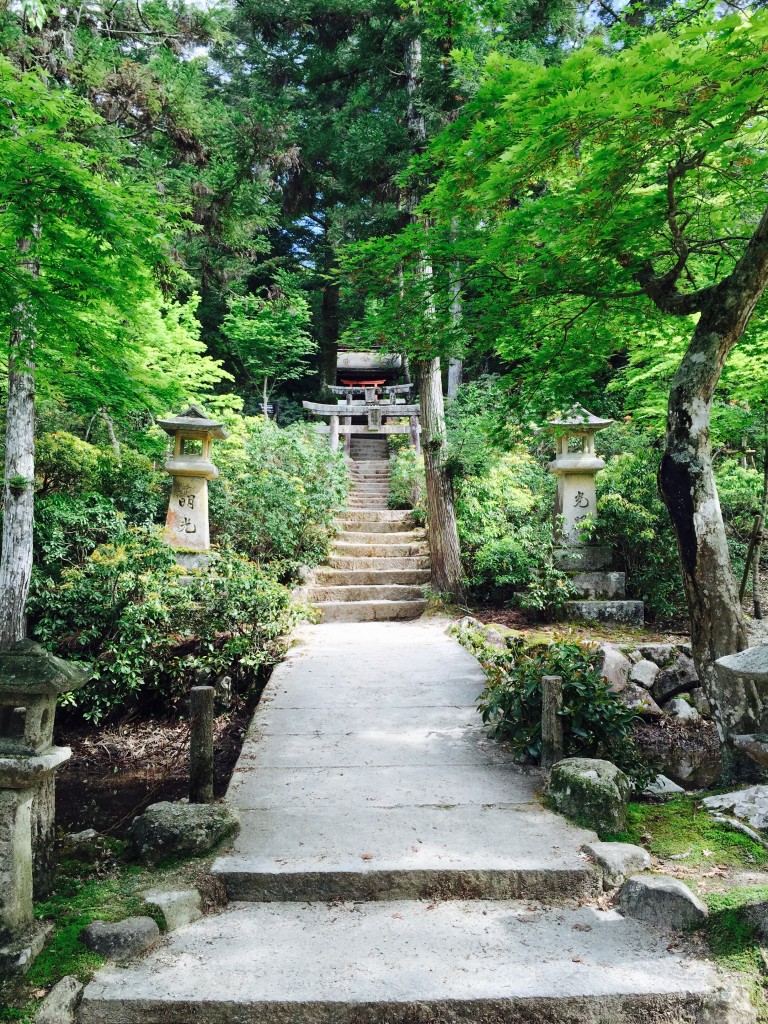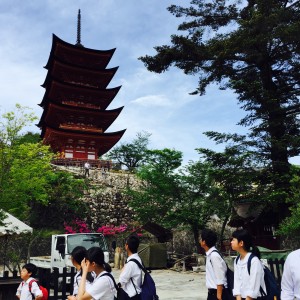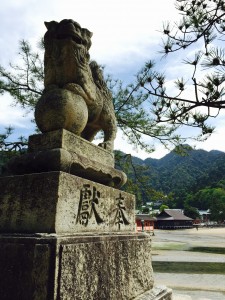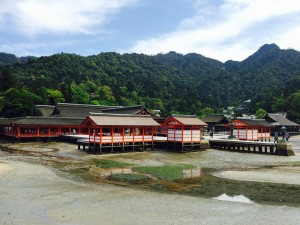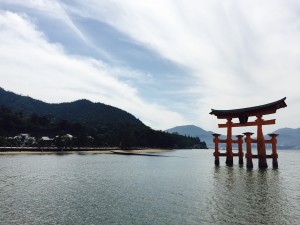 There are many deer in this island. I found many of these has messy hair, maybe because of shedding season?  Lots of school trip students there as well and they seemed to enjoy their time.
By the way, I never walked to O-torii gate (in Itsukushima shrine), because the tide always flow at every visit.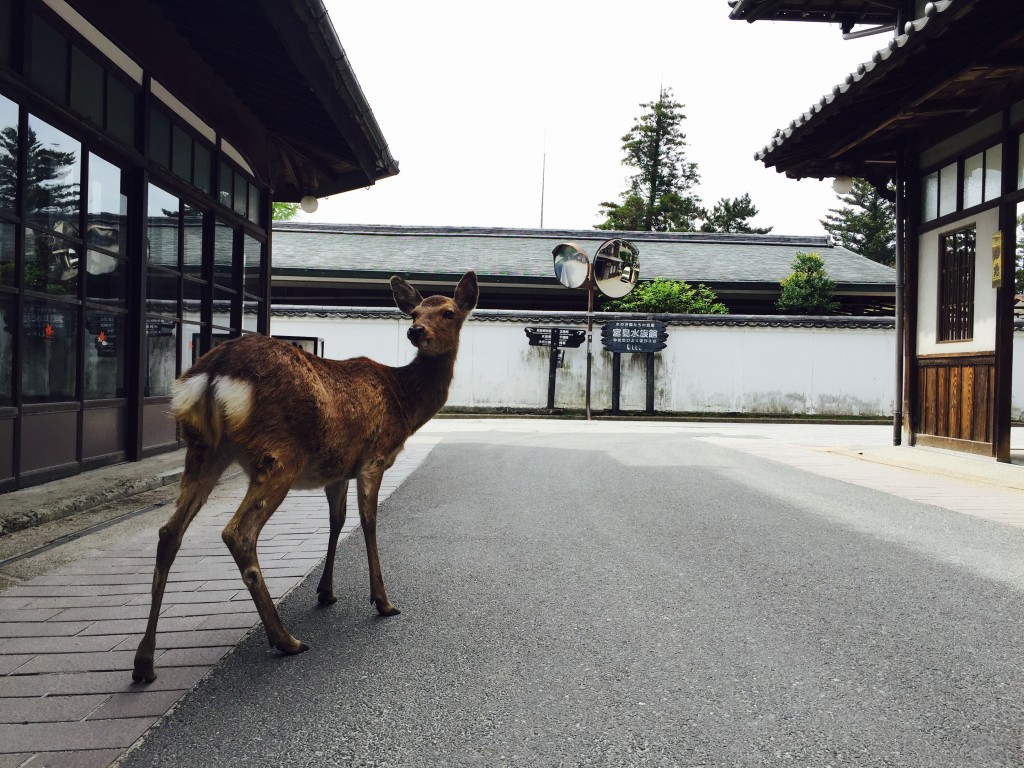 Now I would like to introduce some of desserts I had in Miyajima.
Sarasvati(サラスヴァティ)
Operation Hour 8:30am~8:00pm
(No scheduled holiday)
Selling flesh roasted coffee beans at the entrance. This coffee shop has 18seats on the first floor and 32 seats on the second, this building used to be a warehouse of souvenir whole sale store opened since Taisho period.  And it is one of the company group café called "Itsuki Coffee" which has 4 shops in Miyajima and 1 in Miyajima-guchi.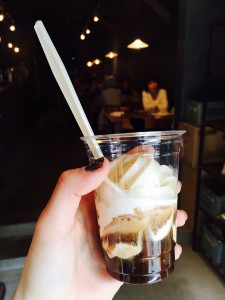 It was so amazing to have Soft cream mixed with Cone flakes and Espresso especially after long road trip.  Nice and cold , Sweetness of Vanilla and bittersweet of espresso collaborated perfectly. The atmosphere of the café was also nice.
I highly recommend you to stop by this shop and take a nice coffee break!!!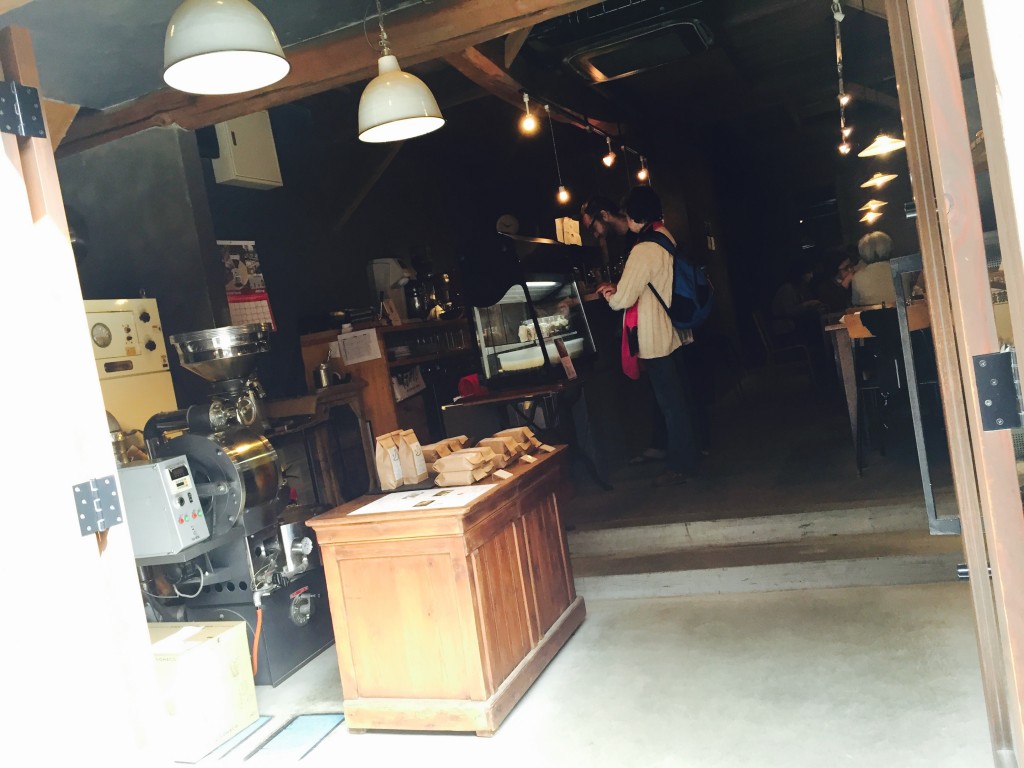 When I told my friend about this crazy trip, surprisingly, she took a strong interest in such a road trip with me. I decided to hit on road trip to Go-city (25km one way) this weekend.
Things I have learned from today's road trip
①I did not wear appropriate outfit.
⇒Should wear a jersey for any kind of sports.
②I brought a heavy jacket
⇒should wear light cloths and bring a light hooded jacket.
③I did not apply sun cream.
⇒Should apply sun cream and need a hut.
④I got saddle sore.
⇒Should put a soft towel on the saddle
I will make a good preparation for coming road trip considering those above. Still wondering if I should bring a camera which is bit heavy or use i-phone instead which might die soon as searching a map…. LOL