Hi, I am Hazuki, the owner of  THE EVERGREEN HOSTEL.
The season has finally come to be relaxed and enjoy bathing in the warmth of the sun, especially at one of the many cafes along the river in Hiroshima.Let me recommend to you my favorite 3 cafes which you can enjoy during your stay in Hiroshima.
1:Cafe REGALO 〜カフェレガロ〜
Operating Hours:11:00am 〜10:00pm
Phone:082-224-6303
Kaganryokuchi 11 , Hashimoto-cho, Naka-ku,Hiroshima. Located  in front of the REGALO Hotel
3 min walk from Dentetu Kanayama-cho stn a 10 min walk from JR Hiroshima Sta.

This café has a lively terrace that welcomes people and their pets. Additionally, you can order items from the Oyster hut next-door directly from the café, giving you plenty of options to choose from. I recommend the lunch menu and also suggest trying their famous lemon cheese cake with a fresh cup of coffee.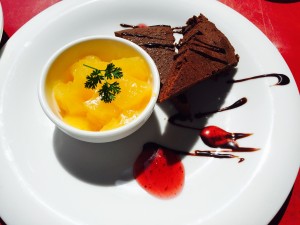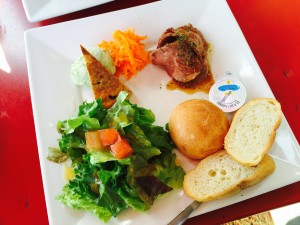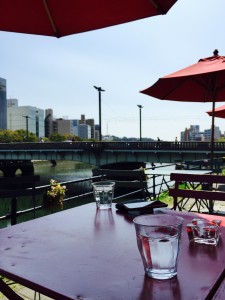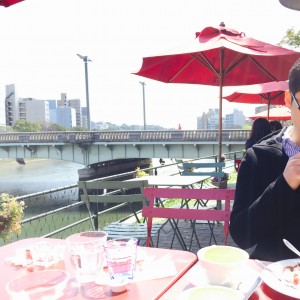 2: 43(キャラントトロワ)
Operating Hours : 7:00am ~10:00pm  (Lunch : 11:30~3;00pm, Dinner: 4:00pm~)
Phone: 082-511-7370
7-1 Kaminobori-cho,Naka-ku,Hiroshima  (〒730-0014)
Located on the first floor of the Flex Hotel Hiroshima which is a 10min walk from JR Hiroshima Sta.

Managed by 『Shogyo Geijutu(Commercial art)』, a company which has established a wide variety of cafes in Tokyo, with a fashionable interior and a covered patio you can enjoy the twilight sky year round. I recommend the early morning breakfast plate.
3:Caff'e Ponte ITALIANO(カフェポンテ イタリアーノ)
Operation Hour
weekdays: 10:00~22:00(Last Order.21:00)
weekend/Holiday :    8:00~22:00(Last Order.21:00)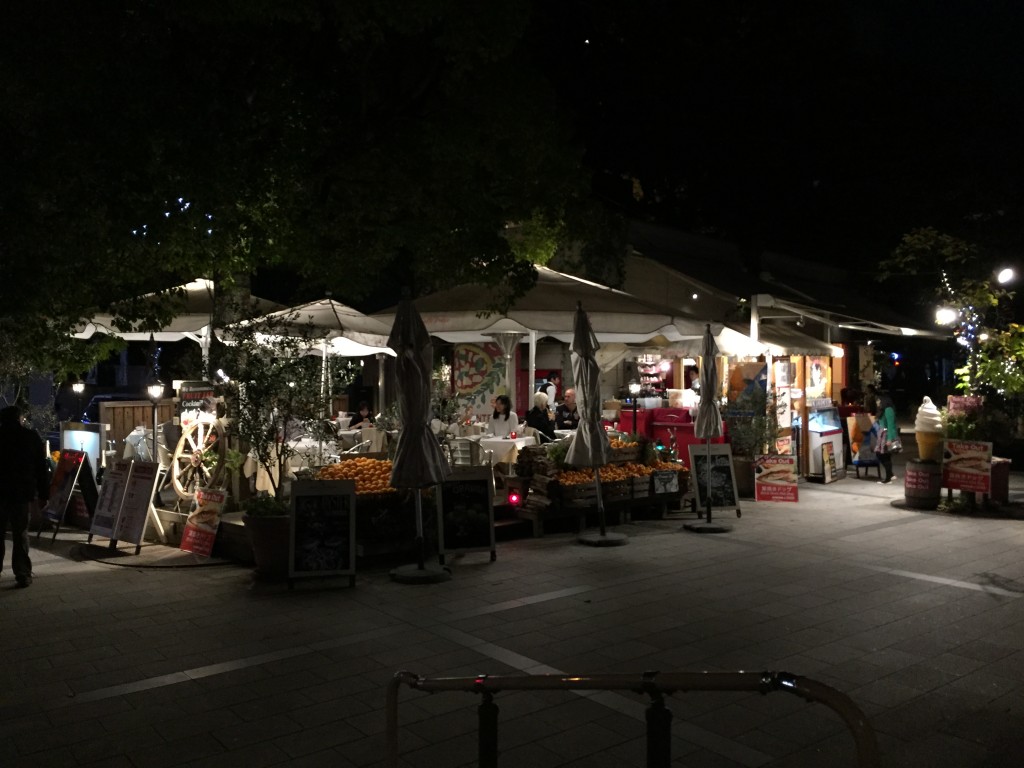 This is a cool café overlooking Peace Memorial Park. Serving authentic Italian dishes with a wide variety of oysters from Hiroshima. Oranges piled out front of the café are used to make their delicious freshly squeezed orange juice and orange cocktails. This café shines bright at night, like a twinkling star.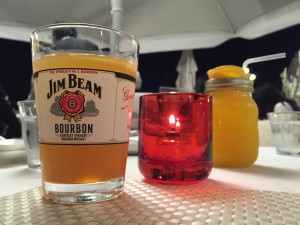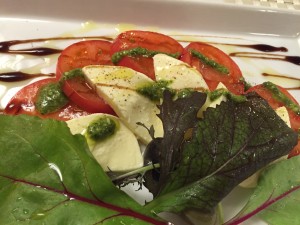 I recommend you visit at night to enjoy the social atmosphere and their delicious cocktails and liqueurs.