Hi. This is Hazuki, the owner!
Yesterday was such an incredibly hot day! The weather was so nice that it almost became suspicious.
I went outside and took a leisurely stroll along the river.
Sweat was flowing profusely.
Along the way, I was flustered as I suddenly bumped into this giant, pelican-like bird.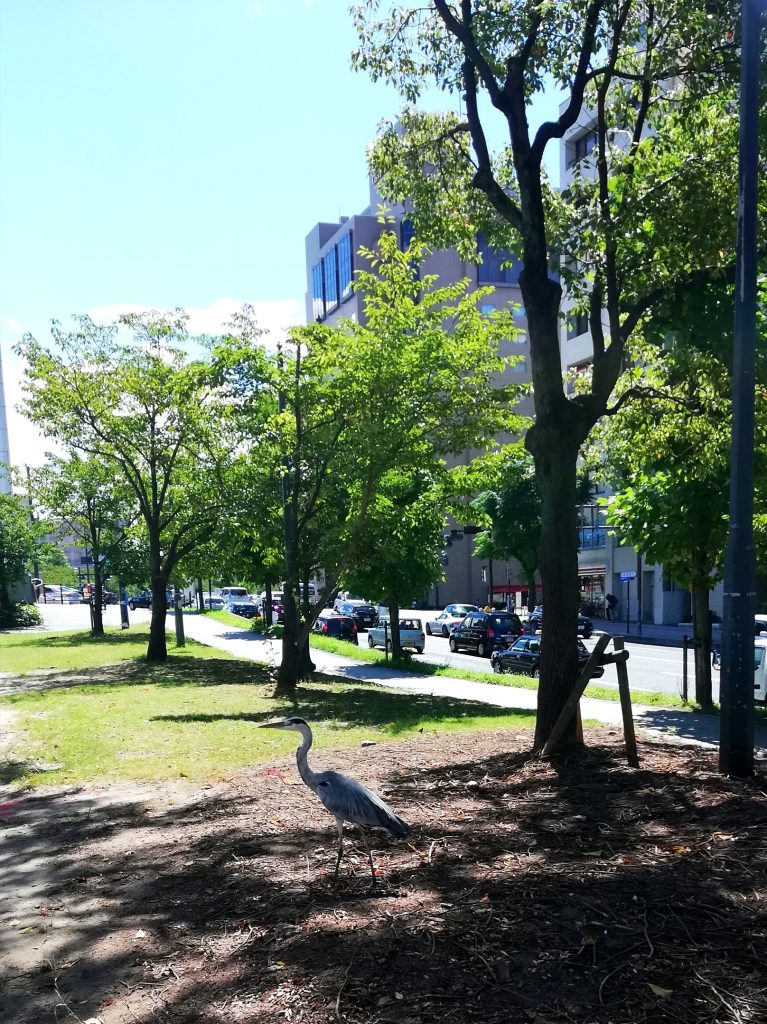 This bird can be easily spotted along the river. I believe this was in fact a bird of the grey heron genus, posing as a pelican with his pelican eyes (obviously I googled this). Pelican eyes, eh! I see what you did there, you pelican lookalike.
By the way, for a two-year-old, such a bird appears as a giant animal, and as soon as it moved, my son froze. As it flapped its huge wings to fly off, a smile appeared on his face. It must have been quite impressive for him.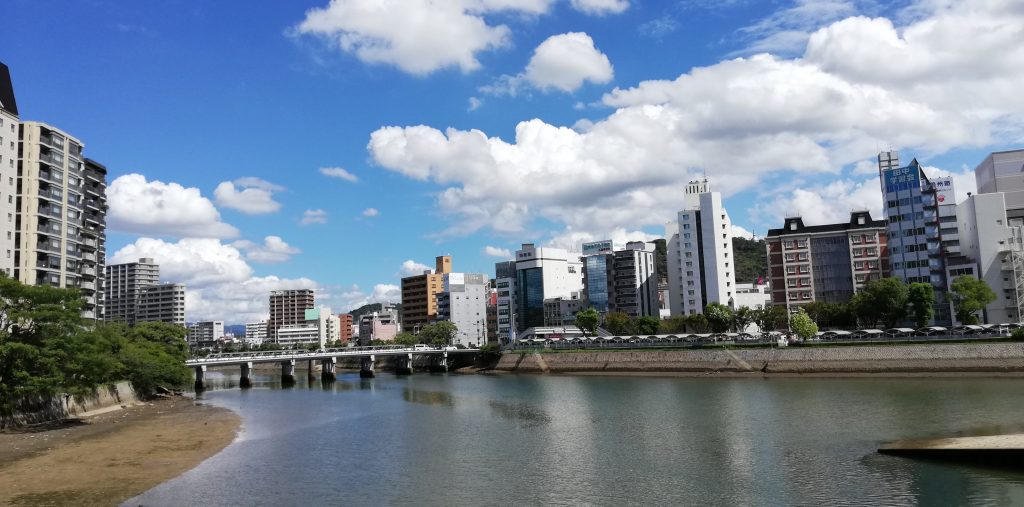 Just look at this beautiful sky. Each time I go for a walk, I think of how nice cities with lots of rivers are…
This is the spot from where I took the picture.

From on top of the bridge, lots of fish can be spotted! Don't ask which types I've seen, but they all sure looked delicious
Today, I'd like to introduce you to one of my favourite cafés.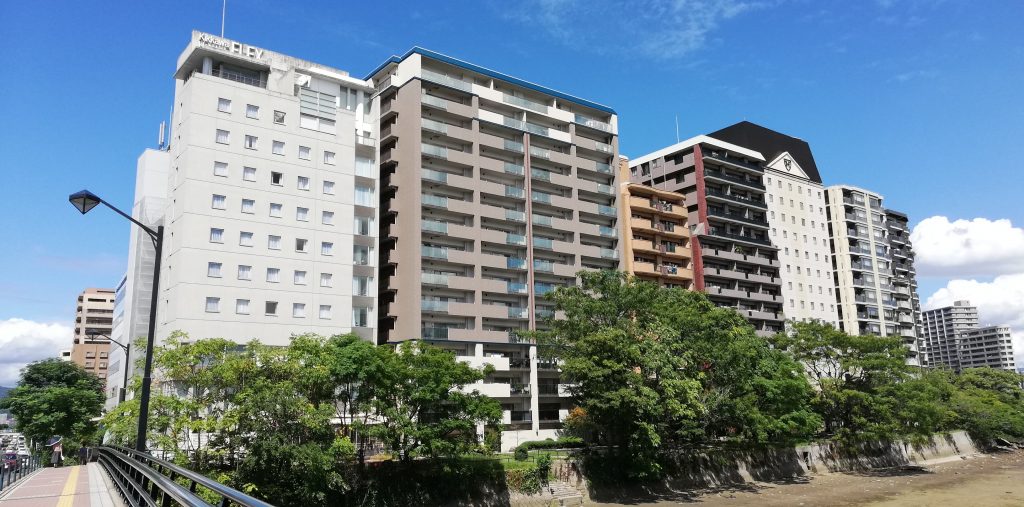 The café is located on the first floor of HOTEL FLEX, which is the building on the left of the picture.
It also serves as the entrance of the hotel.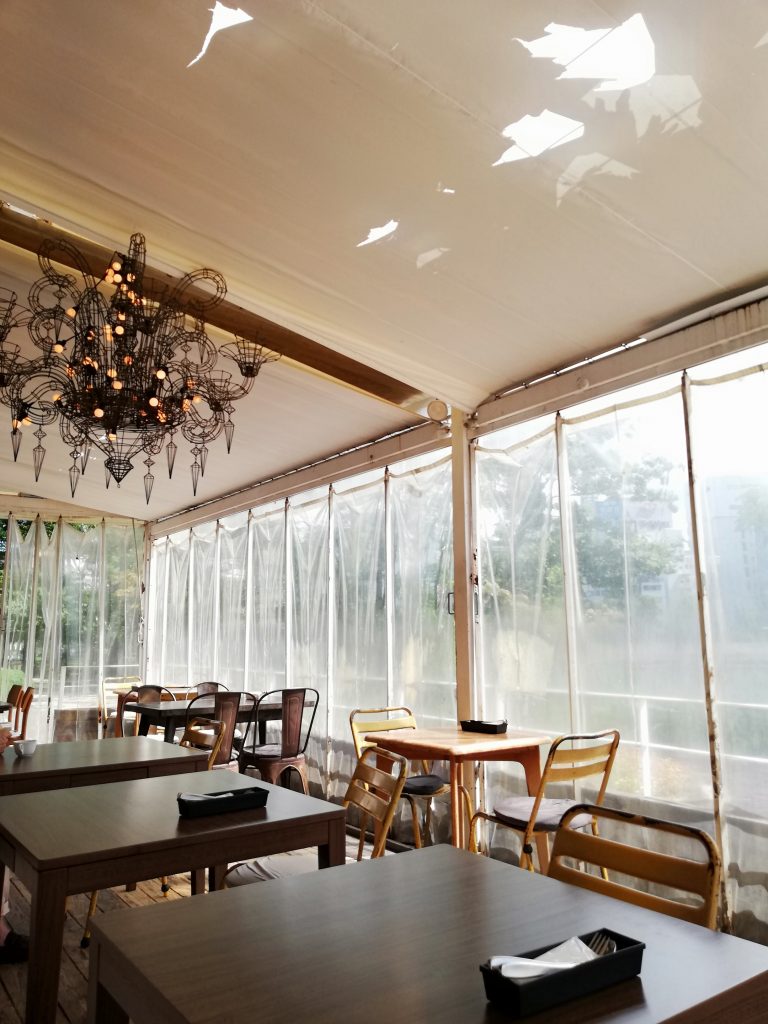 These terrace seats are the reason I love this café.
I presume that it was to fend off the excessive summer heat, but there were transparent curtains separating customers from the outside, and the AC was on.
Location-wise, this place is the best during autumn and spring — ideal for a fancy afternoon tea.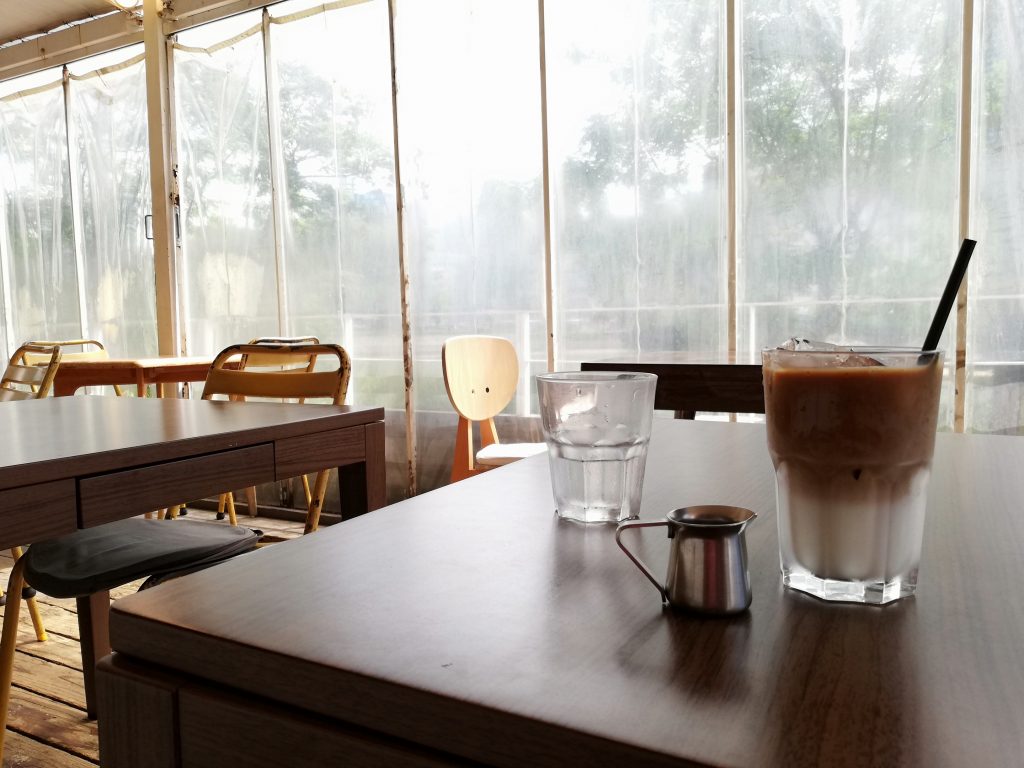 (Caffé latte ¥600)
While also the hotel's breakfast restaurant, people living in the neighbourhood freely drop in for a light breakfast.
In fact, this time I went for the 'Morning' set (¥500 if I remember correctly).
Except, I was five minutes late. I arrived at 10:05… How unfortunate!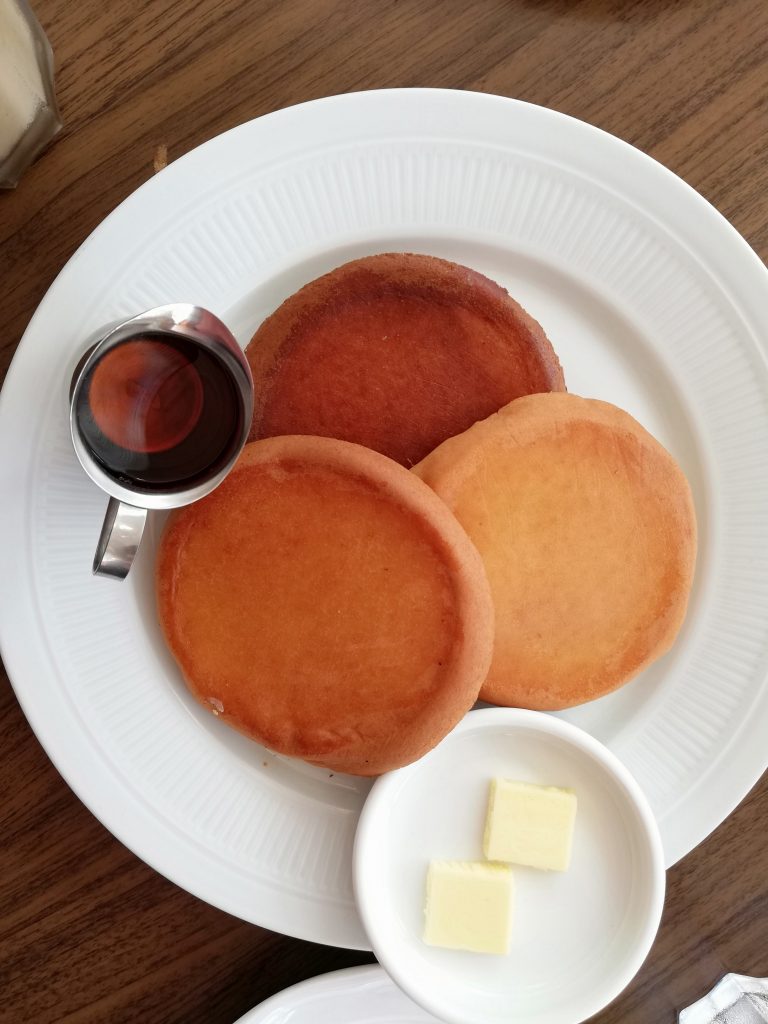 (Set of three pancakes ¥700)
Instead, I had some delightful pancakes.
As they were quite massive, my hunger was definitely satisfied. Not worrying at all about the calorie count, I helped myself with copious amounts of maple syrup!
Actually, according to Sandwichman Date-san (a great Japanese comedian) and his theory, "If one consumes something and the food is mashed in the process, the calories fly off into the atmosphere, so the end result is zero calories." In other words, the calorie count of my meal should have been zero calories…

I absolutely love this song, it's very popular in my home. Gyū-tan, seri-nabe, zunda mochī!
Personally, I'm a big fan of MONKEY MAJIK at the moment. Their funk sound is just fantastic!!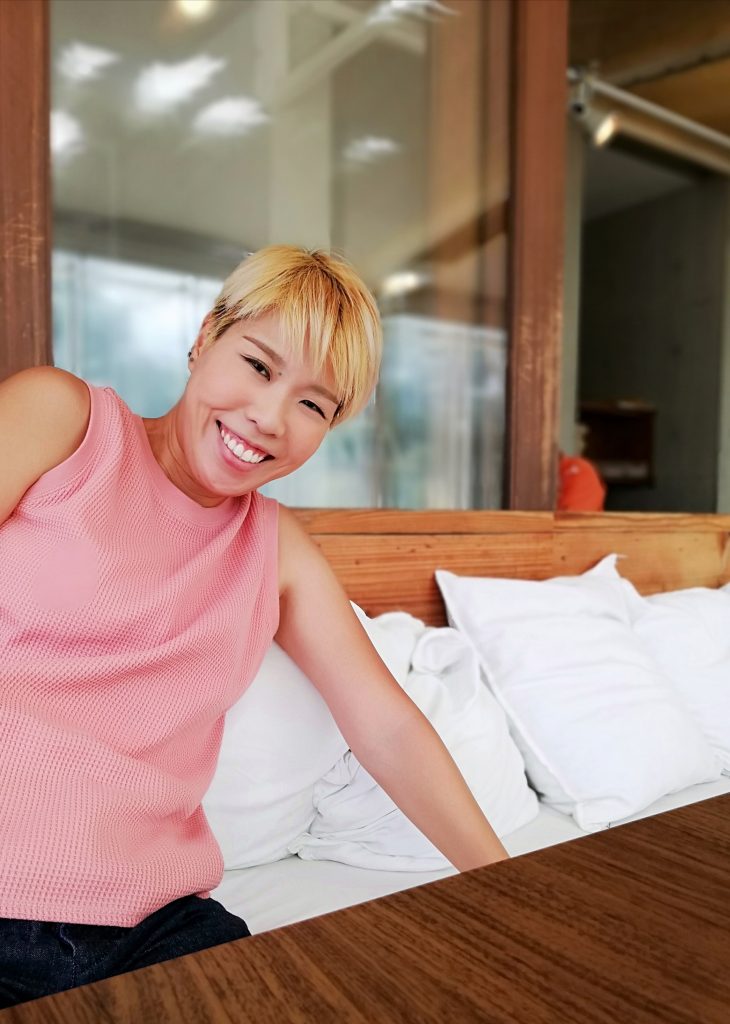 Some of the terrace seats have been made into a sofa. So soft!
The café's chic lunch menu also gets my all hyped up. Especially the fact that if you order a main dish, you can take as much salad, drinks or bread as you wish, is also great.
Every time I visit, I can't help but eat until my tummy is about to burst…
Definitely check out the River-side Café 43 (quarante-trois) with its splendid lookout on some of the many rivers of Hiroshima.