An Adventurer's Three Must-Have Travel Apps
By Adam Carter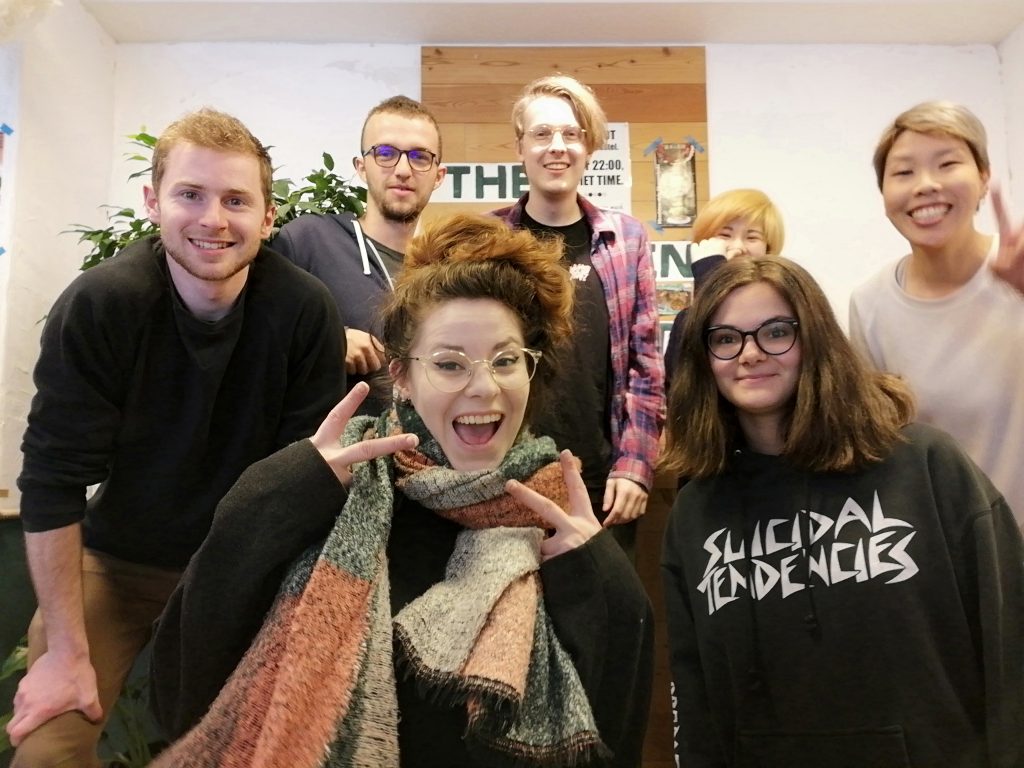 There are many types of trips to take all around the world. Some trips are strictly business, while others are for a short vacation away from business. Sometimes a trip is for business and pleasure. It really is what you make it and how much time you're willing to give it. I'm here to help those people who seek to make their trips into adventures. To me, adventuring is traveling slow and steady, taking in unfamiliar settings and learning more intimately the unique differences in the many cultures you interact with as you move around. I consider myself as someone who is still very new to traveling internationally, but from my journeys so far, I have a few tips that will help you in navigating your next adventure! My tips I have are in the form of downloadable applications for your smart phone – or as websites online. In no way am I sponsored to promote these companies, I'm only recommending them because I completely believe they are very useful to any traveler.
First up, Couchsurfing – available as an app and website
When I first downloaded Couchsurfing (CS for short) I had no idea how useful it would actually be abroad. I think it's because the idea of asking someone to host me for a night or two for free seemed like wishful thinking and maybe even rude. But it's really not like that! Just about every profile I've read on CS has either been hosted by someone else and wants to return the favor or it's someone who doesn't currently have the opportunity to travel but still wants to meet people from around the world. Either way, it's genuinely cool to see so many people happily encouraging traveling despite the fact that it can be so expensive. As far as expenses go, accommodation is usually the biggest expense of traveling (unless you are eating sushi from Tsukiji three times a day) so being hosted for a night or two here and there can really help increase the length and experience of your journey. Not only does CS help your wallet, but it's really interesting to actually see what it's like to live in the area you're staying. I'm not sure I've ever stayed in a hotel that offers more than a glimpse of what it means to live in that city  or country. Coordinating a Couchsurfing stay isn't a guarantee though, you really need to put time into your profile to leave no doubt that you are someone who is safe and reasonable to host. Couchsurfing is also great for meeting other travelers that are in your area. You can "make yourself available" to hangout and request specific things you'd like to do such as chat over coffee, meet for beers, or walk through the city. You can also see if there are events near you that are designed for Couchsurfers to join. After you've been hosted or hung out with other Couchsurfers, write them a reference! Having positive references will greatly improve the validity of your account and others. This app is free to download and free to use, exclusive options are available through purchase.
Next, Hostel World – available as an app and website
Hostel World is an incredibly popular and useful app that just about most travelers use or have used when going abroad. It is simply a database of hostels with locations all over the world. You can search specifically the area in which you want to stay and check if their availability matches your itinerary then book directly through the app! It is incredibly simple to use and very reliable in all of my experiences. What I love about Hostel World is just how easy it is to compare hostels. You can set specific filters for your searches such as price, distances, or the review ratings. The reviews ratings are more specific than ones you find online through other booking websites – it actually allows you to rate hostels based on their amount of "partying" to help travelers avoid or pursue that type of accommodation. Booking through the app is really handy because not only can you make your reservation ahead of time, but you can also pay using your Visa or MasterCard and see the price you are paying in the currency of your country. Hostel World is a totally useful app that an adventurer will find themselves using time and time again. And it's free to download and sign up.
Lastly, Workaway – available as an app and website
Workaway is a database of volunteer positions and working holiday jobs in exchange for accommodation, sometimes including food, stipend, or pay check. Typically most volunteer jobs are for up to five hours per day with two days off per week. In my experience Workaway is the better app to use between Wwoof (Worldwide work on organic farms) and Helpx. All three of these websites are subscription based and cost money to sign up, but I think Workaway offers the most international resources for a very fair price (starts at around $55 for the first year). Workaway shows volunteer/job openings all over the world and lets you directly message the hosts to plan out your work exchange. Because it is generally volunteer work exchange, usually a tourist or travelers visa is sufficient – but check the local visa requirements in the country you want to volunteer in first. Workaway isn't really good for someone only staying a week or two on a holiday – it's designed for travelers who are staying for an extended time and can spend at least two to four weeks working in one spot. Using Workaway to adventure is great because it gives you the chance to stay busy (rather than spending money all day) as well as to give back to the communities that host you and service your travels. You can also meet some amazing people that you likely wouldn't meet at typical touristy locations. Volunteering and working give your journey more purpose and intention – it's truly an excellent way to travel.
There we go, three great apps that you can download to improve the quality of your adventures and hopefully to help you meet many other travelers, hosts, and future friends. Happy travels ☺