"I think friends are the most important thing that I've gained from this journey. So I decided to write a passage about you all, who I really appreciate your companionship!
I feel sorry because I'm unable to include everyone in my articles. I wish our friendship lasts long. "  by Jenny
Jenny's Japanese friends
Written by Jenny
I am very lucky that I meet a lot of friendly and kind people in this trip and able to be make friends with them.
Hazuki san, the owner of Evergreen Hostel, is the one I feel most grateful to. She is the one who makes my dream come true, giving me the chance to stay in Japan and experience Japan like a local. Despite being more superior, I don't really feel any boundaries with her. Instead, she is like my big sister. She cares for me, cooked us Japanese-style bento which warmed our heart so much, helped me to dye my hair and brought me to shopping. She always share with us her life experience and milestones, from stories about her studies, working to relationship. Glad that we always can have girls' talk! She is willing to expose us Japanese cultures and belief. She solves most of my curiosity about Japan and tells me more about the hidden aspect of Japan. She teaches us patiently whenever we make any mistakes. I feel so glad that she appreciate me, not just treating me as merely her employee, and I appreciate her a lot too! Thanks for everything that you have done for me, Hazuki-san! Let's promise to meet again in the future!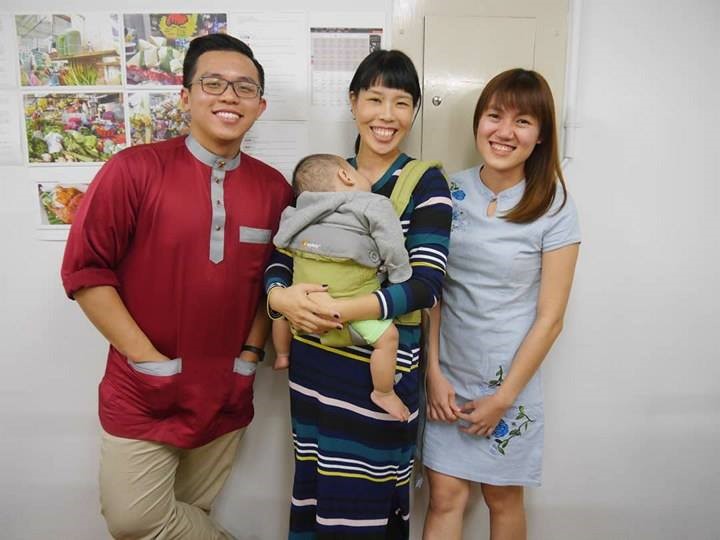 Kazumi san, my roommate throughout my days in Hiroshima, is one of my closest companion in this country. The first impression that she gave me is she is a quite earnest and serious person. She looks cool and mature, yet very helpful. Since she is the most accessible person, I always look for her when I face any difficulties. As time goes on, she started to expose her real side. Having been staying in western country for more than 10 years, she is not that 'Japanese'. We always laugh loudly and chat happily about everything. Despite of the age difference between us, I didn't feel any gap with her. I feel so relaxed whenever being together with her. I can speak my broken and terrible Japanese with her without feeling stress and embarrassed. We tried the plint club machine together. She even prepared me a Korean farewell party, because she loves Korean food. It was a nice night spent with everyone.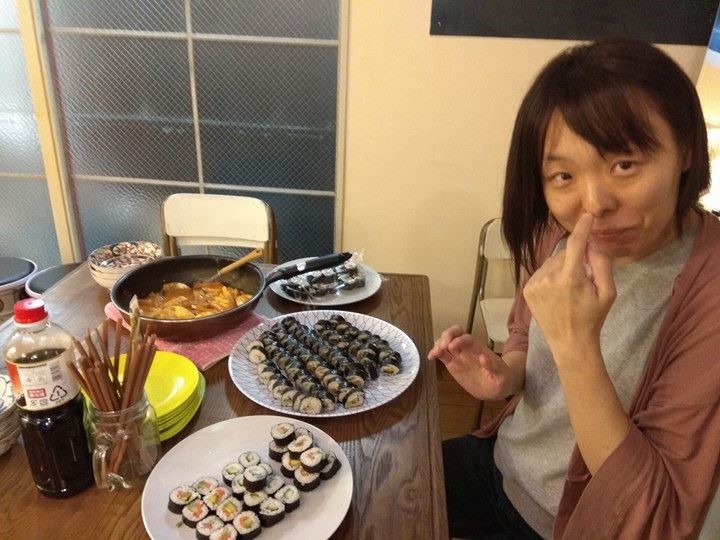 Jun-san is a cool car mechanics who always pays our hostel a visit whenever he is free. Everytime I see Jun-san arrival, I am so happy as he will surely bring us some foods and snacks. He speaks good English and currently still continue to learn it. This makes me respect him a lot as age shouldn't be a something that stop us from learning a language. He brought us to his house in the countryside in Hiroshima with a breathtaking view and serene environment. It is a traditional house with unique features which I could hardly see in big city in Japan. Tatami-floors with fusuma and Kotatsu are charming! Nothing better than enjoying the grilled meat leisurely in such a good environment.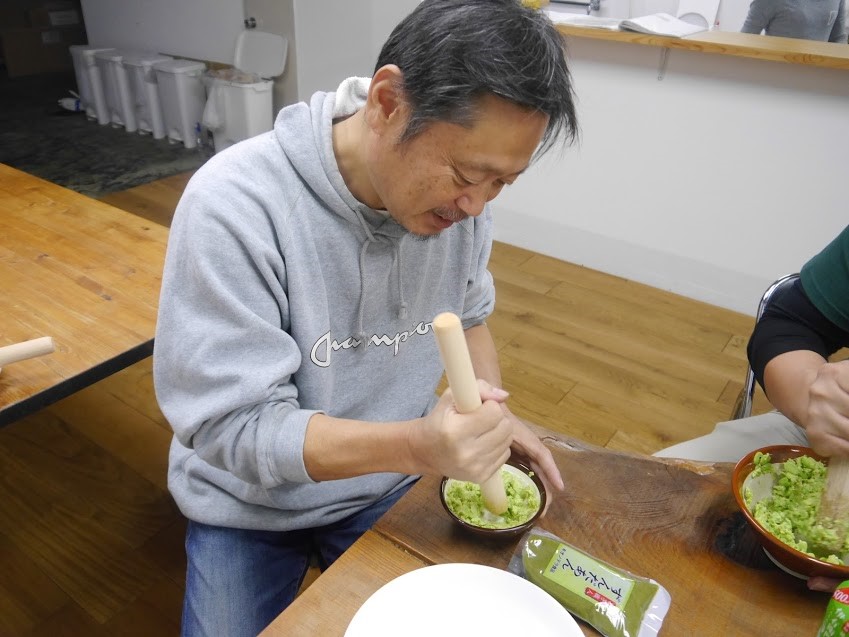 Lise is a 22 year-old charming university girl from Sapporo who is currently studying International Studies in Hiroshima. I only met her for five times. The time that we spent together wasn't long, but I really appreciate our friendship. She sacrificed her own time to offer me a one-to-one Japanese lesson tuition, which is really helpful for me! Although her age is young, her thinking is more mature beyond her age. I really like her good attitude and manner, patient and always ready to help others. I wonder why such a kind girl hasn't got a boyfriend yet. Thanks for bringing me to Yasuda University's School Festival. It was one of my mission in Japan.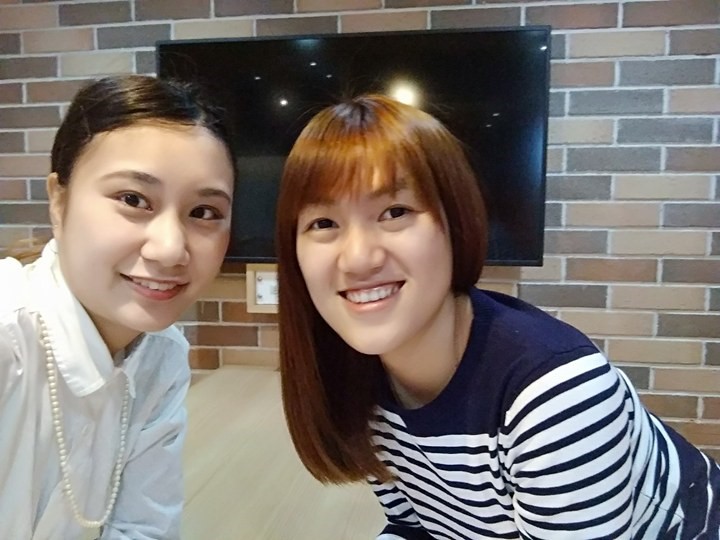 Kazuki san, a Kagoshima guy who is having the same age as me, is a cute and friendly guy. He was the one who taught and trained us during the first day of working. He is patient and always trying his best to explain to us about the working. He is strict with his work but easy going too. There is no awkward moment at all when being together with him although we just know each other for a short time. I really like the cheese tart that he brought! My heart melts at the moment the cheese tart melts in my mouth, devilishly good!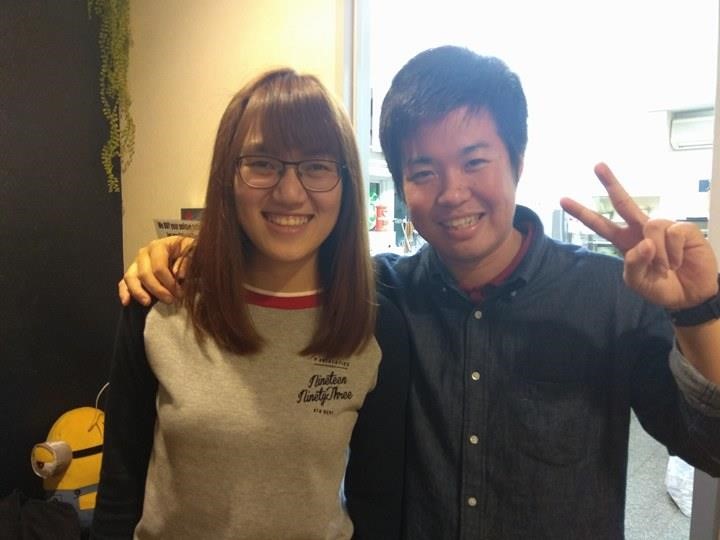 What's the main difference of us and Japanese? No difference, no boundaries between us and I forgot that we are different. Making friends is one of the most valuable yield of travelling. And I've gained a lot in this journey!