Not‌ ‌a‌ ‌stranger‌ ‌to‌ ‌the‌ ‌land‌ ‌of‌ ‌日‌本‌
‌(By Gabriel)‌

 

‌
---
Hiroshima.‌ ‌
Not‌ ‌my‌ ‌first‌ ‌time‌ ‌in‌ ‌this‌ ‌city‌ ‌that‌ ‌had‌ ‌been‌ ‌devastated‌ ‌by‌ ‌the‌ ‌atomic‌ ‌bomb‌ ‌75‌ ‌years‌ ‌ago.‌ ‌In‌ ‌fact,‌ ‌the‌ ‌first‌ ‌time‌ ‌I‌ ‌stepped‌ ‌into‌ ‌this‌ ‌city‌ ‌had‌ ‌been‌ ‌5‌ ‌years‌ ‌ago,‌ ‌on‌ ‌the‌ ‌70th‌ ‌Anniversary‌ ‌of‌ ‌that‌ ‌fateful‌ ‌event.‌ ‌It‌ ‌was‌ ‌fate‌ ‌that‌ ‌had‌ ‌brought‌ ‌me‌ ‌back‌ ‌to‌ ‌spend‌ ‌a‌ ‌month‌ ‌in‌ ‌this‌ ‌city‌ ‌and‌ ‌I‌ ‌was‌ ‌glad‌ ‌I‌ ‌was‌ ‌back.‌ ‌
I‌ ‌had‌ ‌never‌ ‌spent‌ ‌more‌ ‌than‌ ‌a‌ ‌day‌ ‌in‌ ‌this‌ ‌city‌ ‌and‌ ‌didn't‌ ‌think‌ ‌it‌ ‌was‌ ‌worth‌ ‌staying‌ ‌more‌ ‌than‌ ‌a‌ ‌night.‌ ‌Now‌ ‌that‌ ‌I‌ ‌was‌ ‌back,‌ ‌I‌ ‌could‌ ‌explore‌ ‌this‌ ‌city‌ ‌to‌ ‌my‌ ‌heart's‌ ‌desire.‌ ‌ ‌
Although‌ ‌I‌ ‌have‌ ‌already‌ ‌spent‌ ‌a‌ ‌week‌ ‌here,‌ ‌I‌ ‌look‌ ‌forward‌ ‌to‌ ‌the‌ ‌adventures‌ ‌that‌ ‌I‌ ‌will‌ ‌have‌ ‌in‌ ‌the‌ ‌coming‌ ‌weeks‌ ‌and‌ ‌the‌ ‌possibilities‌ ‌that‌ ‌come‌ ‌with‌ ‌having‌ ‌Hiroshima‌ ‌as‌ ‌a‌ ‌home,‌ ‌although‌ ‌for‌ ‌a‌ ‌short‌ ‌period‌ ‌of‌ ‌time.‌ ‌
It‌ ‌does‌ ‌come‌ ‌as‌ ‌a‌ ‌pity‌ ‌that‌ ‌COVID-19‌ ‌has‌ ‌resulted‌ ‌in‌ ‌many‌ ‌attractions‌ ‌being‌ ‌closed‌ ‌for‌ ‌the‌ ‌first‌ ‌two‌ ‌weeks‌ ‌of‌ ‌March‌ ‌and‌ ‌that‌ ‌Japanese‌ ‌classes‌ ‌that‌ ‌I‌ ‌would‌ ‌like‌ ‌to‌ ‌attend‌ ‌have‌ ‌been‌ ‌cancelled‌ ‌for‌ ‌these‌ ‌two‌ ‌weeks.‌ ‌However,‌ ‌that‌ ‌does‌ ‌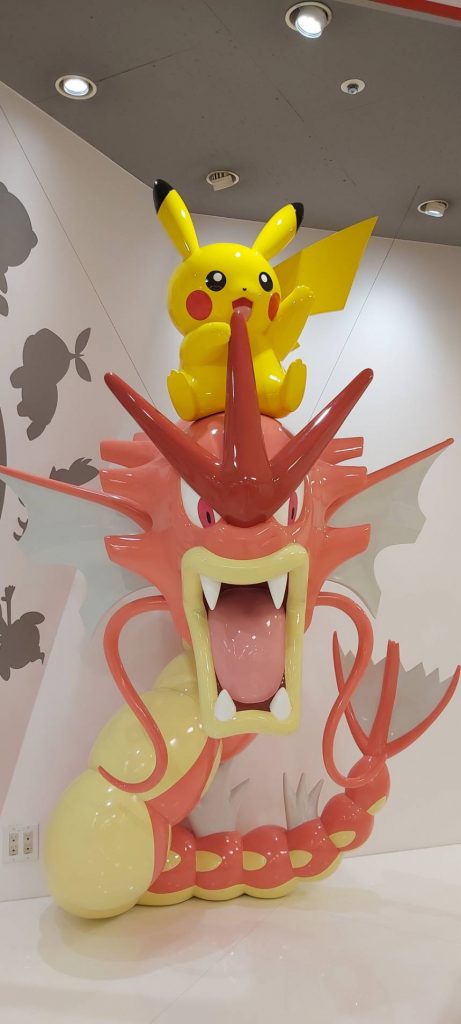 mean‌ ‌that‌ ‌many‌ ‌touristy‌ ‌spots‌ ‌have‌ ‌become‌ ‌much‌ ‌less‌ ‌crowded,‌ ‌and‌ ‌the‌ ‌chance‌ ‌for‌ ‌a‌ ‌beautiful‌ ‌view‌ ‌without‌ ‌the‌ ‌constant‌ ‌bustle‌ ‌of‌ ‌tourists‌ ‌comes‌ ‌about.‌ ‌
‌
Looking‌ ‌back‌ ‌at‌ ‌the‌ ‌week‌ ‌I‌ ‌have‌ ‌spent‌ ‌in‌ ‌Hiroshima,‌ ‌I‌ ‌think‌ ‌the‌ ‌convenience‌ ‌of‌ ‌Evergreen‌ ‌Hostel‌ ‌cannot‌ ‌be‌ ‌underestimated.‌ ‌Apart‌ ‌from‌ ‌being‌ ‌just‌ ‌a‌ ‌stone's‌ ‌throw‌ ‌from‌ ‌the‌ ‌UNESCO‌ ‌World‌ ‌Heritage‌ ‌Site‌ ‌that‌ ‌is‌ ‌
the‌ ‌Atomic‌ ‌Bomb‌ ‌Dome
,‌ ‌it‌ ‌is‌ ‌close‌ ‌to‌ ‌
Hondori‌ ‌Shopping‌ ‌District
,‌ ‌which‌ ‌is‌ ‌perfect‌ ‌for‌ ‌a‌ ‌short‌ ‌stroll‌ ‌every‌ ‌afternoon.‌ ‌Every‌ ‌time‌ ‌is‌ ‌different,‌ ‌maybe‌ ‌today‌ ‌I‌ ‌spend‌ ‌an‌ ‌hour‌ ‌at‌ ‌
Donquijote
,‌ ‌or‌ ‌the‌ ‌next‌ ‌at‌ ‌
Tokyu‌ ‌Hands‌ ‌
and‌ ‌maybe‌ ‌drop‌ ‌by‌ ‌the‌ ‌
Pokemon‌ ‌Center‌
‌on‌ ‌the‌ ‌way.‌ ‌ ‌
I‌ ‌think‌ ‌that's‌ ‌the‌ ‌charm‌ ‌about‌ ‌some‌ ‌of‌ ‌these‌ ‌Japanese‌ ‌departmental‌ ‌stores.‌ ‌They‌ ‌offer‌ ‌such‌ ‌great‌ ‌options‌ ‌that‌ ‌are‌ ‌hard‌ ‌to‌ ‌turn‌ ‌down.‌ ‌Pencil‌ ‌cases‌ ‌that‌ ‌can‌ ‌double‌ ‌as‌ ‌phone‌ ‌stands,‌ ‌or‌ ‌a‌ ‌takoyaki‌ ‌grill‌ ‌for‌ ‌less‌ ‌than‌ ‌a‌ ‌1000‌ ‌yen.‌ ‌ ‌Japan‌ ‌constantly‌ ‌amazes‌ ‌me‌ ‌with‌ ‌the‌ ‌many‌ ‌conveniences‌ ‌and‌ ‌objects‌ ‌of‌ ‌ingenuity‌ ‌it‌ ‌offers.‌ ‌
‌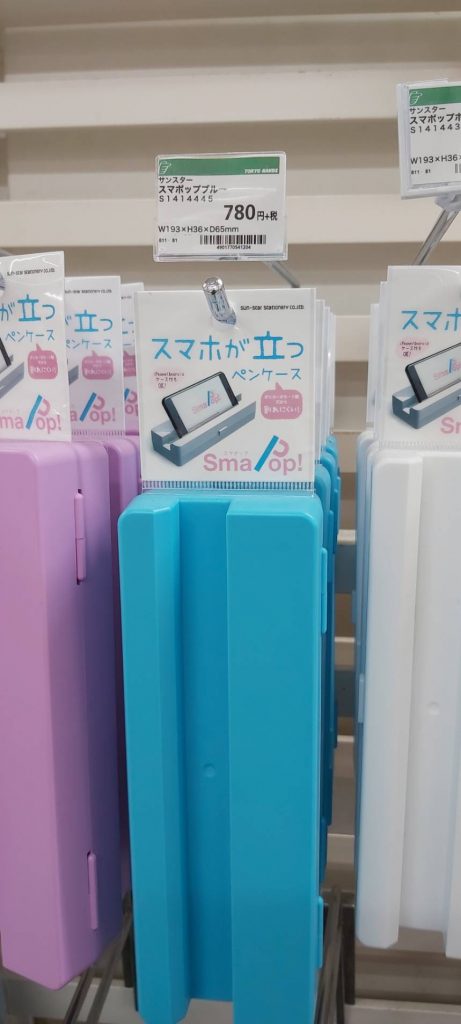 I‌ ‌have‌ ‌to‌ ‌say‌ ‌that‌ ‌I‌ ‌don't‌ ‌regret‌ ‌making‌ ‌Hiroshima‌ ‌be‌ ‌the‌ ‌one‌ ‌month‌ ‌that‌ ‌I‌ ‌spend‌ ‌away‌ ‌from‌ ‌home.‌ ‌I‌ ‌had‌ ‌considered‌ ‌places‌ ‌like‌ ‌Taipei‌ ‌or‌ ‌Tokyo,‌ ‌but‌ ‌I‌ ‌think‌ ‌the‌ ‌charming‌ ‌smaller‌ ‌town‌ ‌of‌ ‌Hiroshima‌ ‌is‌ ‌just‌ ‌right‌ ‌for‌ ‌me.‌ ‌As‌ ‌I‌ ‌try‌ ‌to‌ ‌settle‌ ‌down‌ ‌before‌ ‌starting‌ ‌University‌ ‌in‌ ‌May.‌ ‌ ‌
‌
-#becauselol‌ ‌(just‌ ‌my‌ ‌tag)‌ ‌
‌
P.S.‌ ‌I'd‌ ‌like‌ ‌to‌ ‌thank‌ ‌Hazuki‌ ‌for‌ ‌letting‌ ‌me‌ ‌have‌ ‌this‌ ‌opportunity‌ ‌at‌ ‌this‌ ‌hostel‌ ‌:)‌ ‌