Hi, I'm Danny. Today, I'd like to talk about a walk-and-eat tour in Onomichi.
After visiting the temple, I strolled through the streets of Onomichi. I happened to pass a restaurant, so I decided to have a sandwich for my lunch here.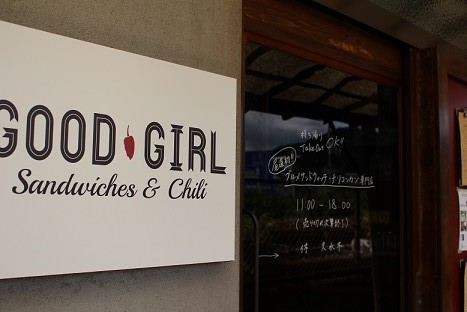 This restaurant provides chili con carne and sandwiches.
They serve sandwiches with a layer of pickles, prosciutto and cream cheese made of goat milk between slices of bread. There are also sandwiches that can be eaten as dessert.
If you can't eat spicy food, don't forget to tell the staff when you make an order.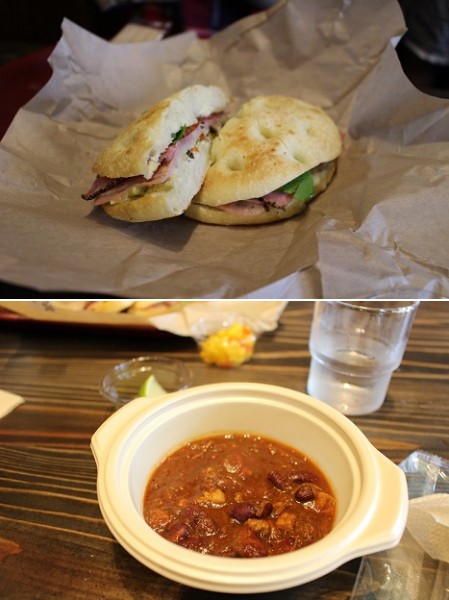 Ham and cheese sandwich was delicious!
And the chili con carne (it looks like curry) was also delicious and spicy.
(I'm bad at eating spicy food, so my partner ate it and made the comment.)
He was continually saying that he wanted to have beer with it!
It was the first restaurant that I found after visiting Tenneiji, but it was beyond my expectation.
However, there were only 2 employees working at the restaurant, so you need to wait for a while when there are a lot of customers. Since the restaurant is small, it might be hard for a large group to sit together.
You can take out the food, so it's nice to have your lunch along the coast on a sunny day♪
After filling my stomach, I headed for a shopping arcade.
However, the ocean happened to spread as far as the eye could see. So, I decided to go to the harbor in advance.
Oh, by the way, this place also appeared on TV the other day…!
I wanted to get on a ship, but I didn't have time to do it.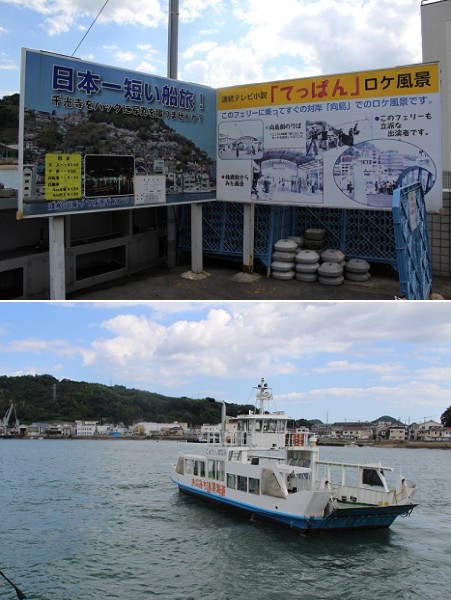 I decided to go back to the shopping arcade.
I found a Mexican restaurant on the way to the shopping arcade.
I'm very fond of Mexican food.
I wanted to take out hard-shell tacos or soft-shell tacos! But unfortunately, they are for eat in only.
I want to come here again!
And finally, I came all the way back to the shopping arcade.
There are many interesting shops here.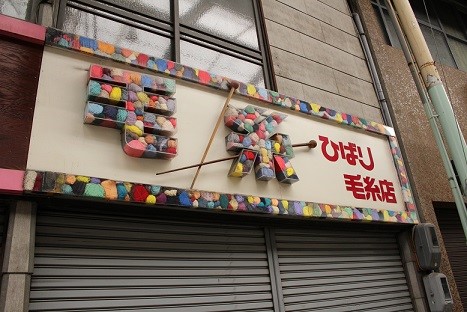 This is a wool shop.
You'll know what kind of shop this is at first glance!
I don't know what kind of shop this is….Σヽ(゚Д゚○)ノ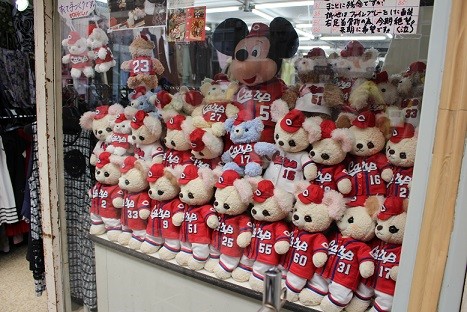 But I understand how much the owner loves Carp!!
I happened to get to the bakery called "Panya Kouro."
The bakery is very famous, and I knew the name from a long time ago!
I didn't want to miss this chance, so I bought some bread here.
The bakery had a constant flow of customers. I again realized its popularity.
There was a shop I wanted to check out diagonally in front of the bakery…!
The name of the shop was "Onomichi Keima-Kamaboko."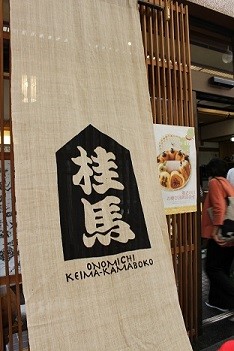 Here, they have kaki-ten, a tempura of persimmon.
What? Kaki-ten?
Is it that persimmon? No kidding! I want to try it!
Yes, I can't afford not to eat it.
And then, I bought one for me♪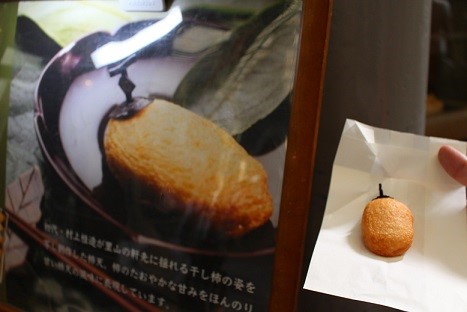 It has a plastic calyx and looks like a real persimmon.
The taste was….
It was quite anticlimactic because I didn't taste persimmon that much.
But it was very delicious with a subtle flavor of fish.
I want to try kamaboko, boiled fish paste, with a mark of "Keima" the next time.
OK, let's walk much further.
This cafe is a renovation of a sento, public bathhouse.
It still retains some things of sento.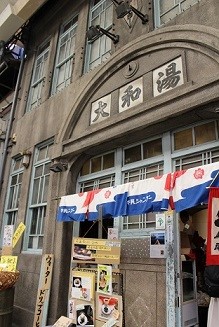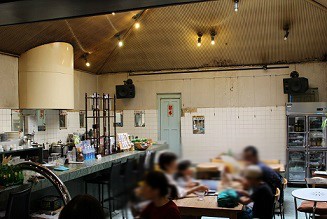 I walked a little more to my destination.
《The story will continue in the next part (#2)》
GOOD GIRL Sandwiches & Chili
広島県尾道市東土堂町18−18
050-5246-7190
天寧寺から徒歩すぐ

タコス ハルディン
広島県尾道市土堂2丁目7−19
090-2869-1009
JR尾道駅から徒歩10分

桂馬蒲鉾商店
広島県尾道市土堂1丁目9−3
0848-25-2490
JR尾道駅から徒歩約5分。本通り商店街アーケード内。