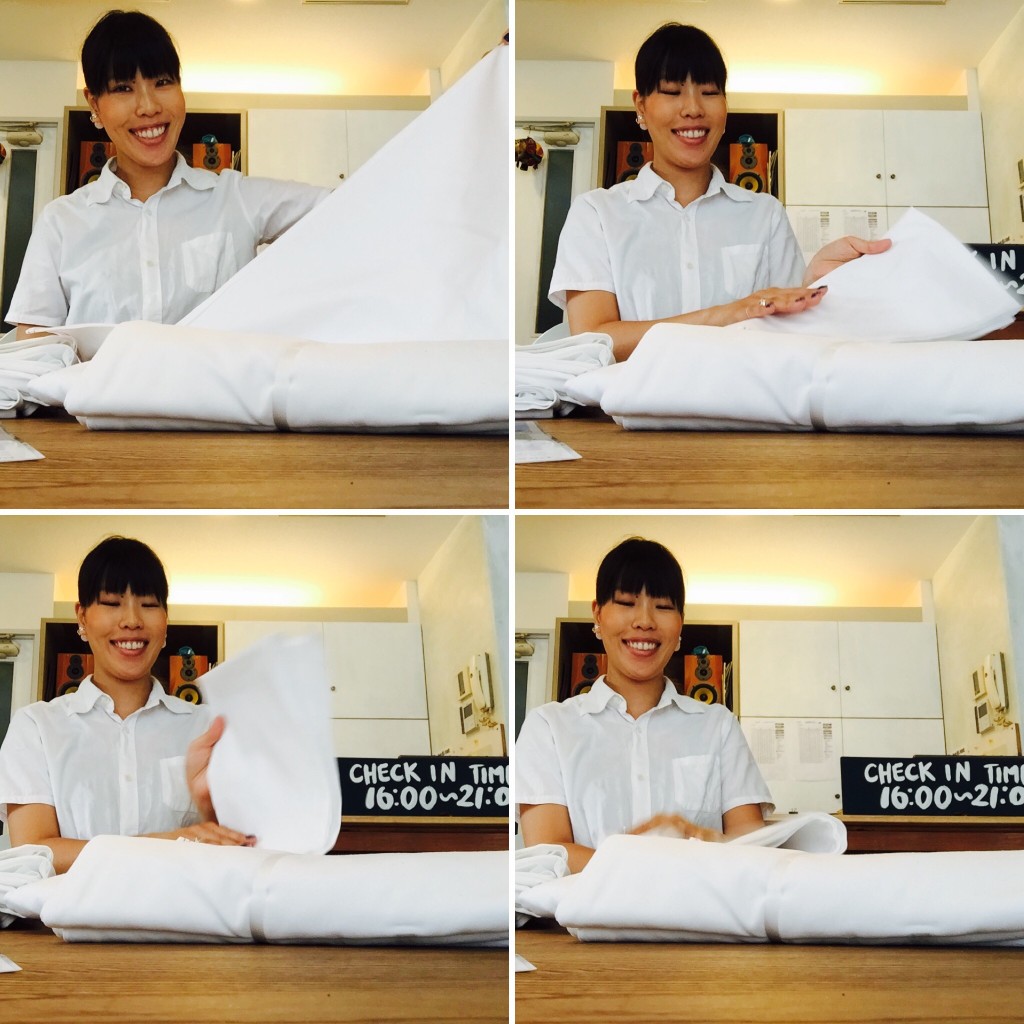 Preparing lots of pillow cases listening to my favorite music.
It is not a difficult work but takes a bit to finish as we usually have to do that with more 40.
まったりスガシカオを聴きながらラウンジで大量の枕カバーを畳んでいます…
40枚とかやるの、地味に時間がかかるんですよね。
On this day, I was interviewed by Japan Finance Corporation which accepted my hostel business plan.
Sarita, Wei and I were taken a picture together. Really looking forward to seeing the article!
あ、この日は日本政策金融公庫さんの取材がありました。(なのでちょっと真面目に白シャツ
SaritaさんとWeiさんと一緒に写真を撮ったので、できあがりが楽しみです。