Written by Wong
First of all, why japan? The answer is definitely FOOD. I love Japanese cuisine. Ranging from the fancy luxurious end of the spectrum such as Kobe beef in a 3 Michelin stars restaurant to the opposite end such as the umeboshi onigiri (prickled plum rice ball) in a local convenient shop, all of them shine differently. Since I'm on a budget trip, the most important decision I have to make is on what kind of food and where I should "invest" my money on.
The most widely available and on the go type of meal will be onigiri, a traditional Japanese rice ball with countless combination of type of rice and filling. The typical filling will be prickled plum, seaweed, tuna and salmon. Usually the rice ball will be made from white rice but there are some types which are made up with chicken or seaweed mixed rice. The rice ball is generally wrapped in a sheet of seaweed and shaped into a triangle, of course there are variation like round or a square. I once had a jumbo size rice ball with white rice and 3 different fillings and wrapped in seaweed, shaped into a square. Indeed very interesting and I can say it is impossible to try out all the variety of combination of rice ball Japan has to offer.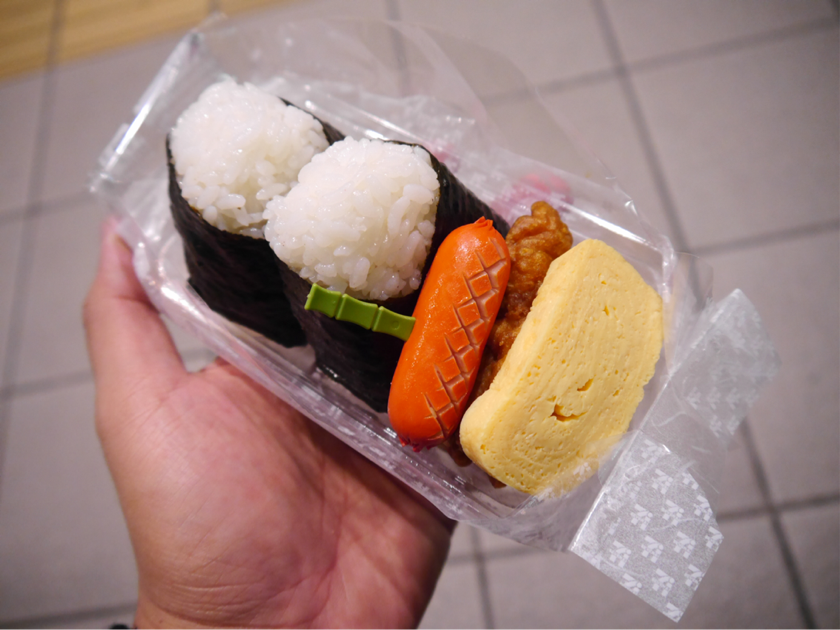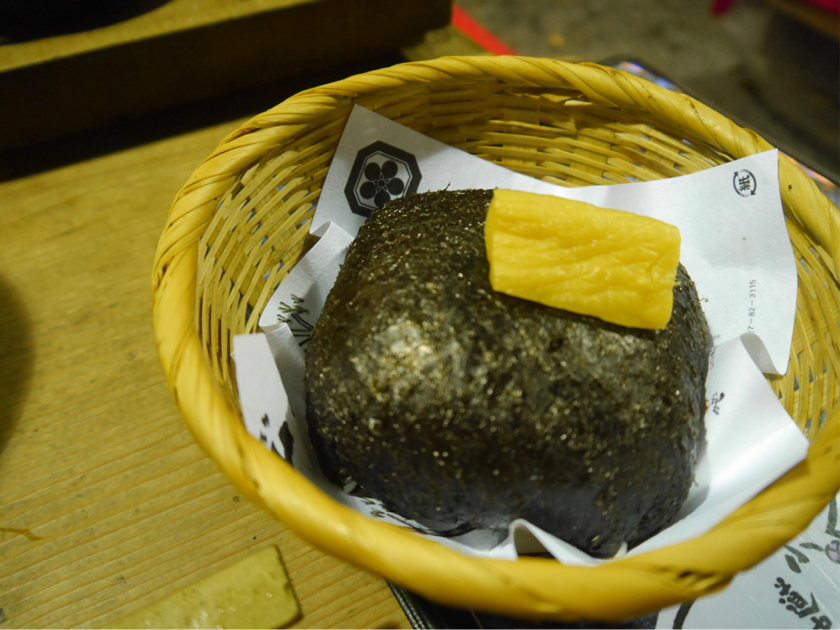 The next one is a must eat in Hiroshima, Okonomiyaki, Hiroshima style. It is a type of Japanese pancake grilled on an iron plate, layer by layer and serve in a stack with special sauce, seaweed flakes and chopped spring onion. Restaurant usually has a bottle of mayonnaise on the table and it is a must to add on mayonnaise. It is a very customizable dish which you can choose what type of topping you like such as bacon, seafood and even natto. What differ the okonomiyaki Hiroshima style from the okonomiyaki served in other places is there is a layer noodle, either soba or udon inside the pancake. Both noodles have their own attractive point. Soba noodle is firmer, and it can become really crispy when it stays on the hot iron plate for sometimes. For udon it can hardly be crispy, but it has its own special taste and it is slightly chewy in texture. It is more interesting to sit right in front of the hot iron plate where chef will cook it on. Therefore ur onokomiyaki and stay warm all the time and the soba noodle can be extremely crispy.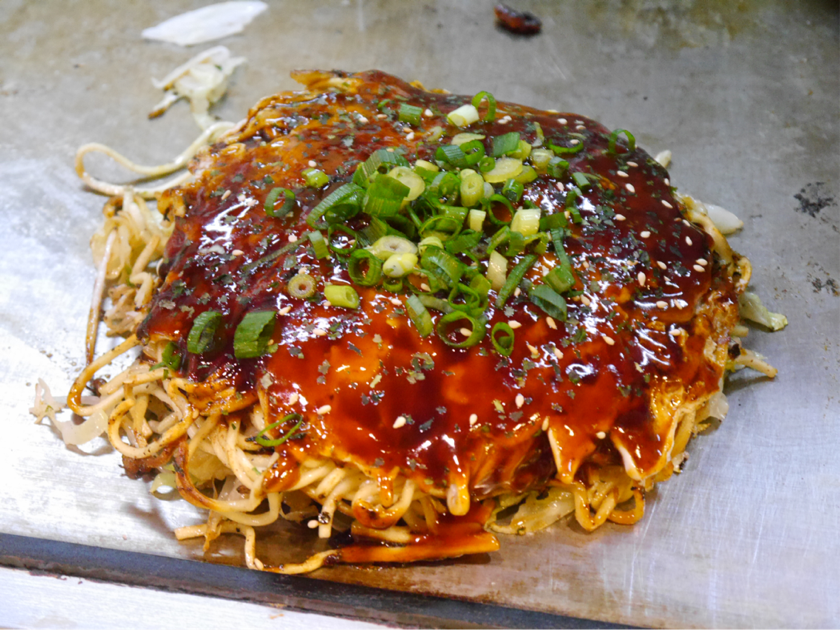 Oden is one of my favorite. It is a hot pot with soy based dashi broth with a variety of ingredients inside, including hard-boiled egg, radish, fish cake, yam, bean curd and what I found the most interesting one, a bean curd skin filled with mochi and shaped into a pocket. It is a widely available food including in convenient store and in the supermarket there are big packet of Oden which can be served after heating up. In the convenient shop it is relatively affordable and you can choose what ingredient you from the big hot pot, and the broth of course. It warms the heart especially during the cold weather in autumn and winter.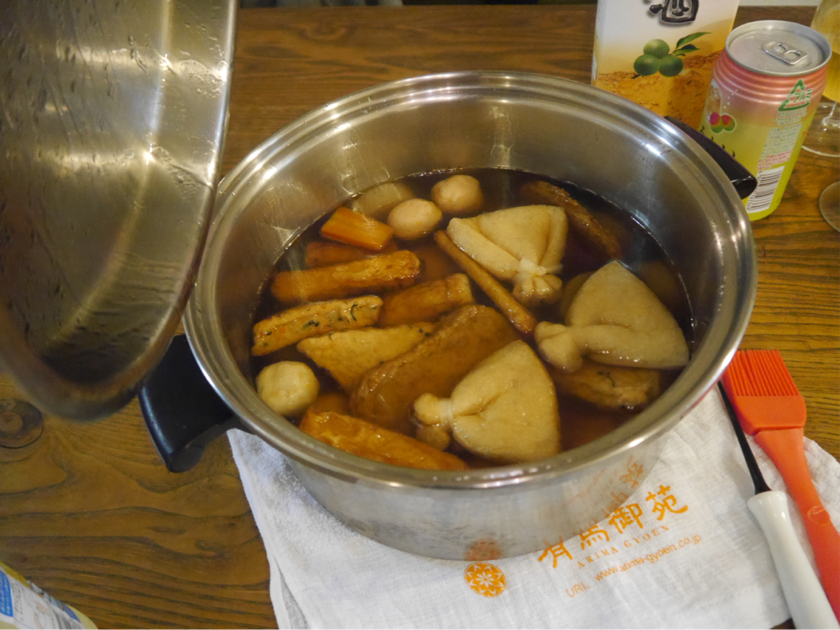 The next one may sound stupid for some but it is fun to try out different types of instant ramen that japan has to offer. When hunger wakes you up in the middle of the night, or maybe you are just too lazy to make a proper meal, an instant ramen is the best option at an affordable price. Among the flavors I had tried before, a few really blown my mind. First is the fried type ramen with wasabi mayonnaise, boom not only my mind but my mouth too. I never tried any instant ramen with mayonnaise before and the combination of these really got me hooked. Another type is with meat inside. I'm not sure if it is actual meat but it tastes like an actual piece of meat. The one I had is curry cheese and with pieces of meat inside. Boom another mind blown. Within the rich curry taste you can get the taste of a hint of cheese. With the piece as condiment, hands down for that.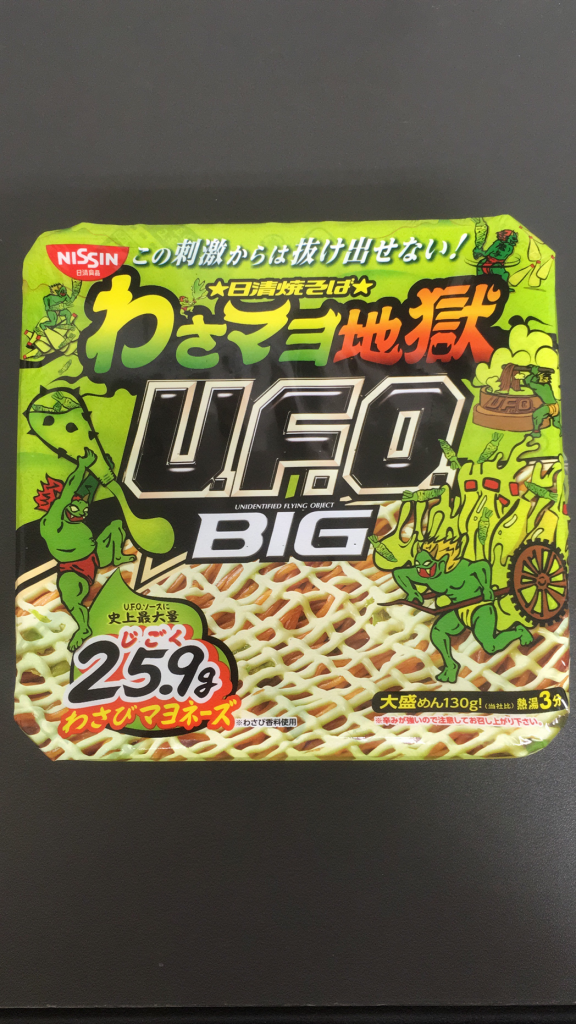 I am obsessed with curry. Any type. As a Malaysian I prefer spicy food but even for Japanese curry which is more sweet still it hits the spot. Typically a Japanese curry consists of meat, potatoes, carrots and onion. It is thick, rich, sweet and slightly spicy, even when it is written there very spicy on the packaging. It goes well with white rice, but it can also cook with soba or udon. It is a MUST to eat in japan. There are the ready made type which you can open up the package and heat it in microwave but the ingredient inside is lesser, maybe just piece and bits of meat or potatoes. In the other hand there are curry roux available so you can customize what ingredients you want in you curry. It is extremely easy to make and there is always instruction at the back of the box on how to make your own curry.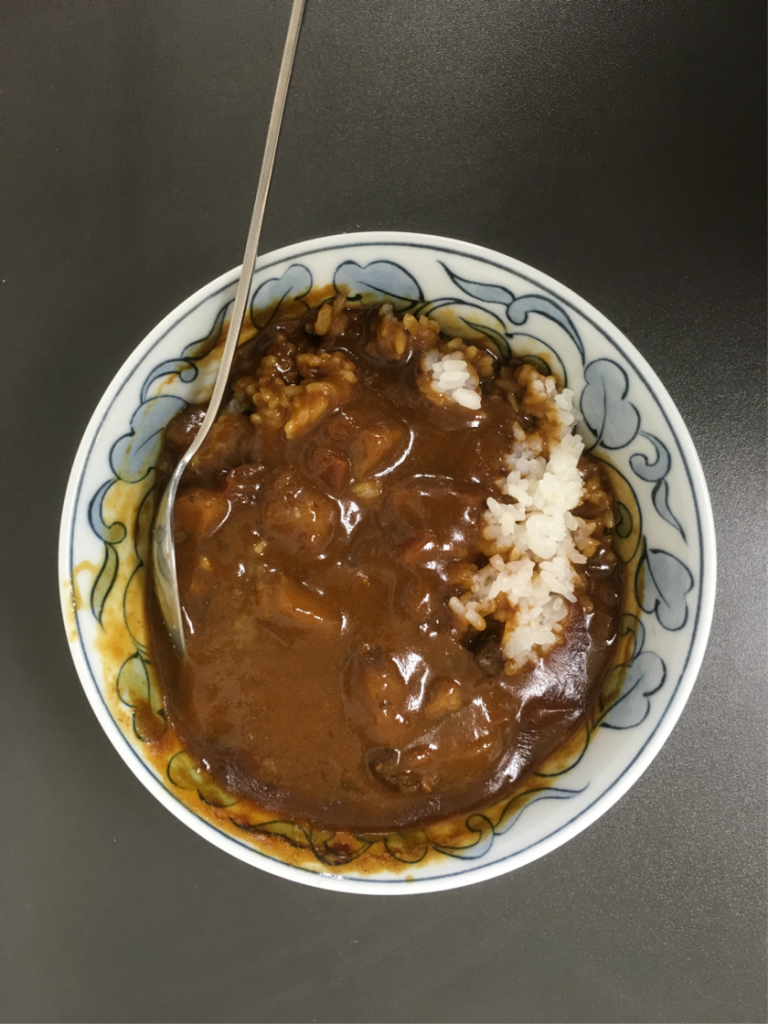 It can't be right if sushi is not in the "must eat food list when you are in japan". It can be a little bit pricey when it comes to sushi since ever each of them are so delicately made by the sushi chef. However there are shops that offer sushi in a affordable price. For example there is a conveyer belt sushi franchise called "Sushiro" that offer as low as 100 yen per plate of sushi and other side dishes and even desserts. In a typical conveyer belt sushi shop, matcha and prickled ginger are self-service and free flow. Of course in the supermarket you can get the sushi at a lower price and sometimes it has 50% discount, having sushi in a shop offer a completely different experience and the items are freshly made after you order it.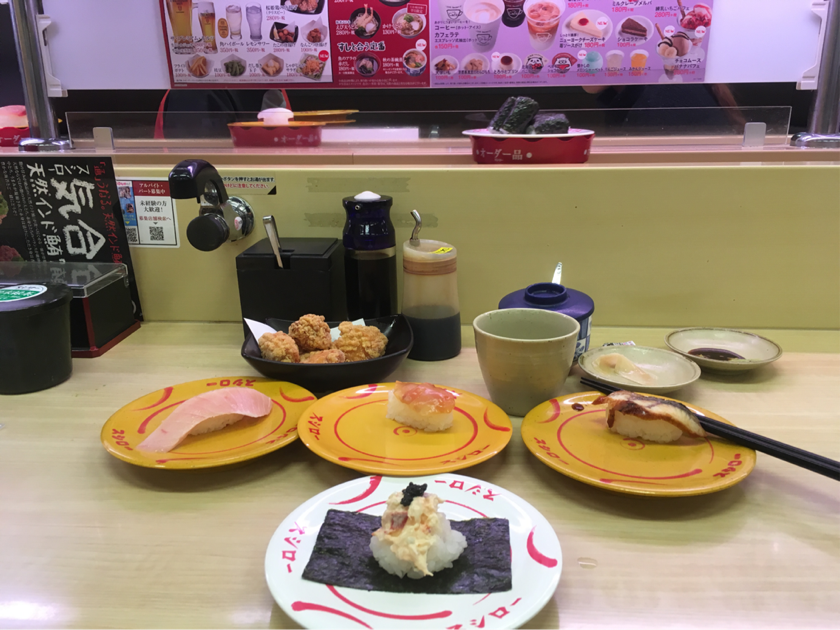 The next one is not really on food itself but more to the unique culture of Japan. Usually after a certain timing, usually at night around 8-9pm, many shops will have their ready-made food discounted, ranging from 20-50% discount. Of course the food is not as fresh as those freshly made, but it is good for budget traveler or just anyone who wishes to save up money. In the other hand, it can avoid wastage of food from the point of view of the seller itself. It is a win-win situation.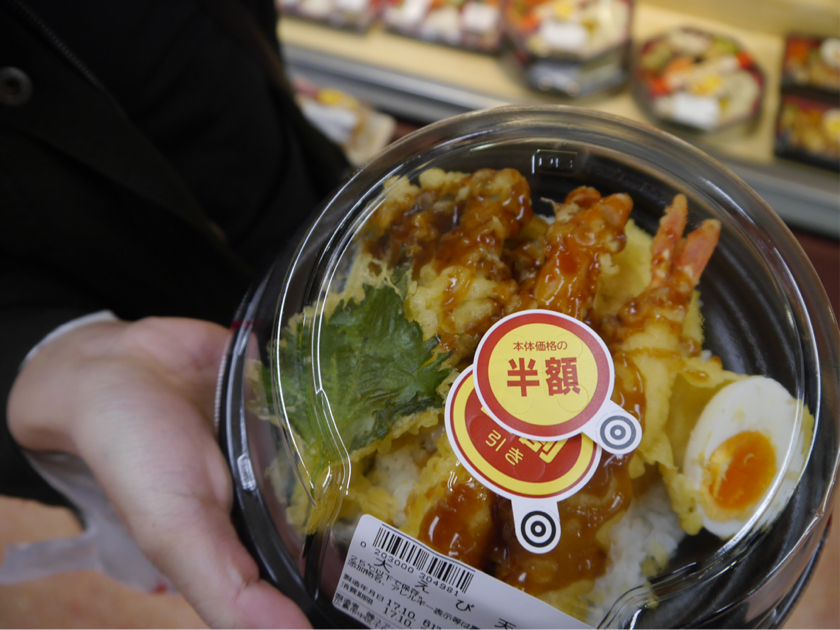 There are much more food that Japan has to offer, hiding and scattered all around the corner awaits to be discovered. A shop may looks dull and old but the food served can be mind blowing. Get lost in the small alleys, those are the places that treasures can be found.