Stay in central Hiroshima long term
(2+ weeks) 日本語は下へ


Finding a shared house in Japan can be really difficult and confusing: it's not just about finding a nice place but there will be a lot of complicated paperwork to fill, providing many different documents, paying "key money", deposit, signing a lease, etc.
There is a different option to save you from all the trouble: stay in our hostel!
We provide long term rates for travellers. You're welcome to stay if you share our motto: "Be forever active, fresh and young regardless of your age – just like an EVERGREEN tree."



All facilities in the hostel are shared: the dormitory as well as the lounge, kitchen, shower rooms, laundry, etc. This way we can provide you the cheapest possible rate.
We are a small hostel with only two dorm rooms: the female dorm sleeps 8 people and the mixed dorm 16 people. The bunk beds are made of wood and are comfortable. Please see pictures 🙂
Normal hostel rates are 2,000-3,500 JPY per night depending on the date and public holidays/festivals. We will offer a flat rate for long term guests staying more than 2 weeks.
◆Price for one person◆

2 weeks : 29,000JPY
1 month: 55,000JPY
*Please note the price will be changed only in August, as hostel is quite busy.
(1 week : 20,000JPY/2 weeks : 40,000JPY/1 month: 80,000JPY)
No deposit money, no additional fee.
Including one bath towel rental a week. Fresh linens included.
Credit card payment is NOT available for this price.
*We require to photocopy your passport and take cash payment upfront when you check-in. If you wish to pay with a credit card you can make an inquiry via our Airbnb page.
*Exceptional dates when we can't offer long term rates are: 1st of May to 10th of May and 1st of August to 20th of August. We welcome long term guests to stay but unfortunately for those dates we can't give a discounted rate.
*No extra costs: all bills and expenses are included in the price. There will be no utility expenses, ie. linen, electricity, water or gas, all free. Wi-Fi is free 24/7. All rooms are equipped with an air conditioner so you can stay comfortably all year round.


These prices are only for direct booking through emails.
hazz0827@gmail.com (to owner Hazuki)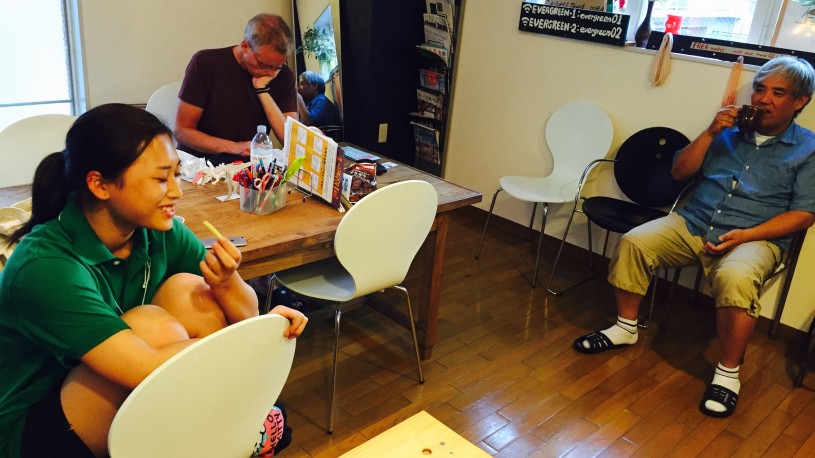 *Our hostel is equipped with:
– air conditioners
– bedding and linen
– individual reading light
– plug outlets
– lockers (no charge)
– Wi-Fi
– shampoo, conditioner and body soap
– laundry detergent
We are a non-smoking facility.



Our hostel is kept clean at all times and we take pride in maintaining it. Our business depends on happy customers and we strive to provide great customer service. We wish our guests to enjoy themselves – you are not expected to clean the dorm, as we have staff to take care of cleaning and maintenance. Let us know if you need anything! 🙂
Our hostel is very safe and staffed 24 hours. We have small lockers in the lounge, free of charge. Feel free to use them for your valuables when you go out or even during the night.


It might be surprising that people of all ages stay in our hostel! Our guests are from 16 to 70 years old. We believe this is a wonderful thing as people with life experience have so much insight to share with younger generations. Our motto is to be EVERGREEN and so we welcome people of all ages 🙂
There are many party hostels in the city but we are not one. We are a quiet, intimate hostel and have a quiet time starting at 10pm every evening: this is to ensure that all our guests can have a restful, good night at our hostel.

Make an inquiry  hazz0827@gmail.com (to owner Hazuki)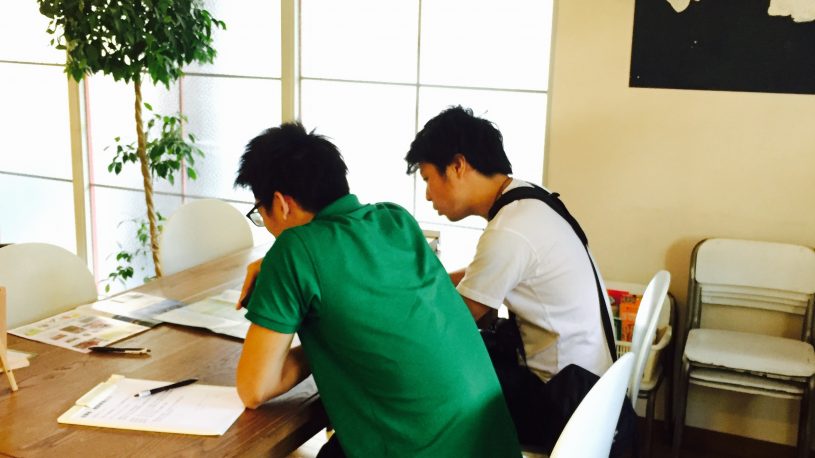 【The Evergreen Hostel】English follows.
旅館営業許可取得 安心・安全なホステル。
国籍・年齢にかかわらず、みずみずしい=EVERGREEN なゲストをお迎えしています。
全24bedの多国籍ホステル・シェアハウスで、女性部屋8ベッド、MIX部屋16ベッドあります。【アクセス】
原爆ドームから徒歩5分!広島駅までは路面電車20分。
宮島へも「本川町」から路面電車1本でOK。
本通りまで徒歩10分・広島バスセンターまで徒歩10分で、ビジネス・就活・通学すべてに便利です。
ドラッグストア、24Hスーパー、コンビニ(セブンイレブン・デイリーヤマザキ)がすべて徒歩3分以内です。
銭湯やお好み焼き屋さん、おしゃれバーやカフェなど近隣のローカルな雰囲気も魅力的。【快適な部屋】
揺れない!きしまない! 頑丈な100%オリジナル木製ベッド。
コンセント・読書灯・簡易カーテン完備。
鍵付きドアの女性専用ドミトリーもあります。
【共用部】
調味料や調理器具、食器がすべてそろったキッチンは長期滞在の方にも人気。
コーヒー・紅茶のフリードリンクもあります。
共用部・居室とも無料でWifiにアクセス可。
シャワールームにはシャンプー・ボディーソープ・コンディショナー完備。
コインランドリーが内部にあります。
【特色】
欧米ゲスト・シェアメイトが多いですので、毎日絶対に英語を話す機会を作れます。
数名のシェアハウス住み込み(兼スタッフ)、その他は観光でいらした宿泊客です。
プチ留学として使っていただくのもOKです。
世界中からやってくる方々と友達になれます。
【料金】
2週間: 29,000円、1ヵ月: 55,000円 です。
(メールによる直接予約のみの金額です。現金払いのみ)
8月のみ繁忙期のため特別料金(80,000円/月)
滞在期間は最短1週間~。レンタルタオルあり。
水光熱費、インターネット(Wifi)使用料、デポジット等すべて賃料に含みます。
★11~2月まで閑散期のため割引あり。
【雰囲気】
シェアハウスというと騒がしいイメージがありますが、基本的に22時以降はQuiet time(みなさん音や私語に気を付けて過ごす)というルールで運営しておりますし、ベッドに入りカーテンを閉めれば自分ひとりの世界に入れます。
カプセルホテルのイメージでOKかと思います。
バックパッカーさん方もホステルを使い慣れているので大声で話したりする人はほぼいません。
追加料金一切ありません。次の居住地が決まるまで安く滞在したい方にはぴったりです。
なにか質問がございましたら、些細なことでも遠慮なくご質問ください。入居するしないにかかわらず、内覧はいつでも受け付けています。
オーナー 葉月まで連絡お願いします。 hazz0827@gmail.com