my first impressions and days in Japan
written from Dario
Japan, cold and rainy but still one of the warmest country's I've been to.
Here a little text about my first impressions and days in Japan.
I've heard many things about Japan before arriving there, so people told me "watch out, Japan is going to kill your budget" or "it's really strict and organised, you have to book advance or you're f**ked", wich scared me the most, because I love to travel spontaneous. But also "people are so friendly and it's super beautiful".
So beginning of December I finally landed with the ferry in Fukuoka, south of Japan. My mission for the first day was, to hitchhike to Kitakyushu, which is approximately 60km north of Fukuoka. There I found someone on couchsurfing who would let me stay at his home for 2 days (lucky me). I just had to get there.. So I made myself a sign in Japanese with the word "kita" (north) on it and placed myself in front of an expressway entrance. After half an hour of disappointment and freezing, a women came, told me I was holding the sign the wrong way around and showed me the more used road to Kitakyushu. Without her I probably would be still standing somewhere and wondering why people look so confused seeing my sign. After walking to the better spot, the first ride I got, directly took me into the city center (and by city center I really mean the most city center as it can be). Some quick sightseeing (not my favorite part of travelling) and analyzing Japanese supermarkets (so that I could mentally prepare myself for what I would have to eat the next few months) killed my time until I could meet Jun (who hosted me). So the first day in Japan and I already got a good taste from their hospitality and how helpful people are.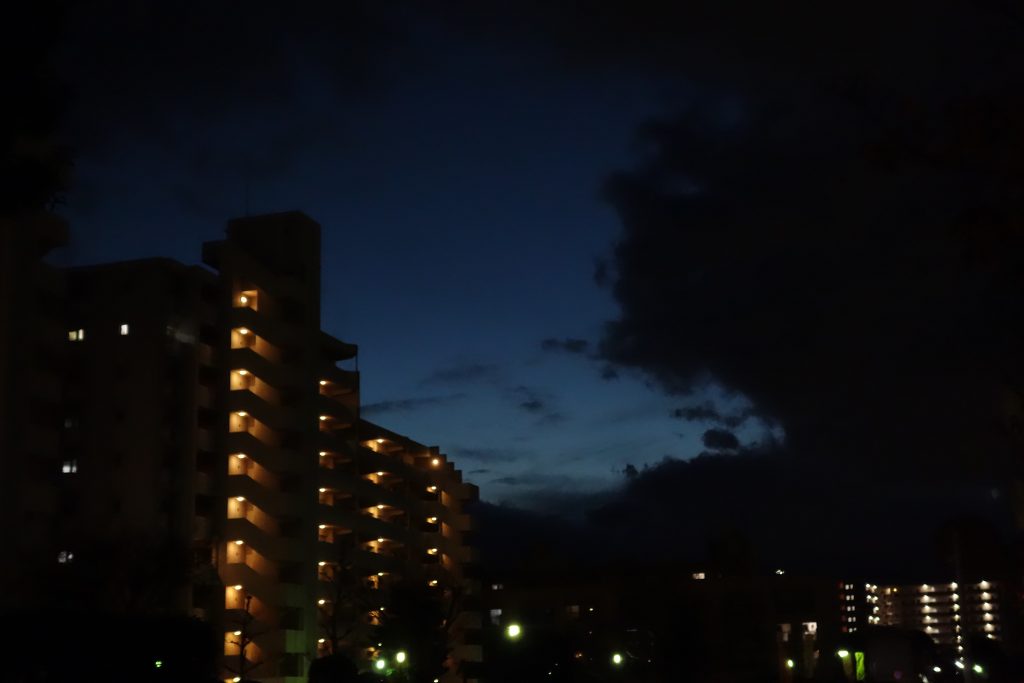 (kitakyushu in the night)
After spending two really relaxed days with Jun (who was really nice, helped me with many things and gave me good tips), I continued hitch-hiking to Hiroshima. Even if I just realized that I only have 500 yen left, because I had some problem with my visa card, and knowing I would arrive at the hostel unable to pay, I still had a really good feeling about this day.
Bye the way, hitch-hiking is something I can really recommend here. You just have to get to an service area or parking area from the expressways and from there its super easy to find someone going your direction. Just place yourself with a sign at the exit. Way cheaper than the train or bus, and sometimes free meals included.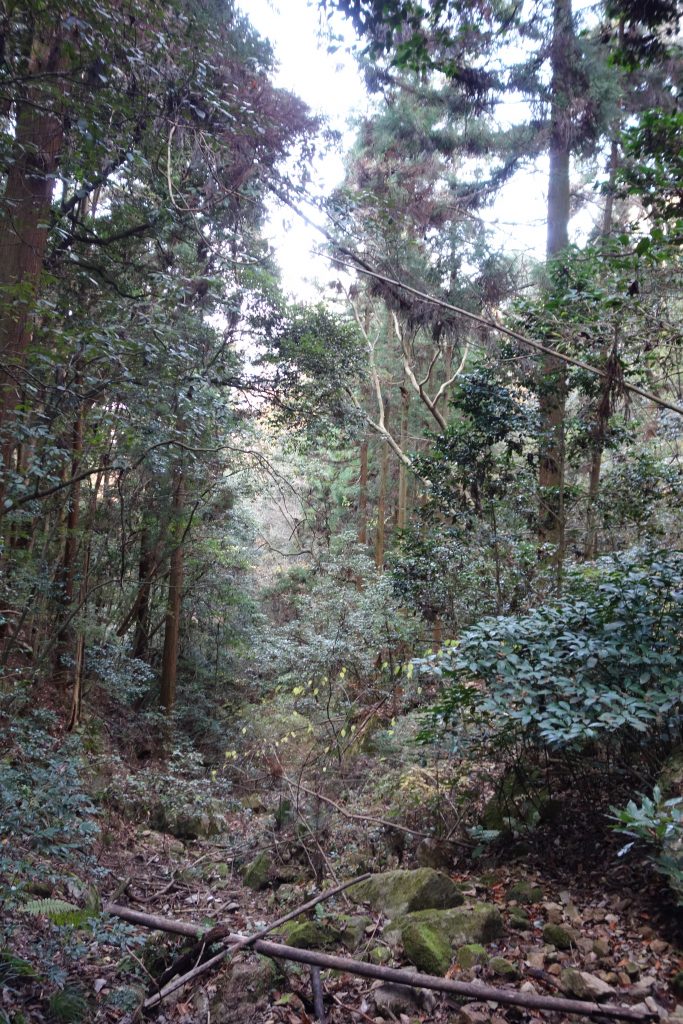 (untouched nature near Hiroshima)
So again the first ride I got, directly took me to the nearest Expressway-service-area to Hiroshima (something you can get used to, especially because they also bought me Japanese snacks and tee). Still it was 10km away from the hostel "the evergreen hostel" which I booked in advance (0.o) and which is unfortunately located right in the middle of Hiroshima. Because I wanted to save the last few yen's I had for food, I had to walk. But everything has its reason, it was one of the best spontaneous hikes I had. Walking through almost untouched nature (the way looked like it wasn't used since the atomic-bomb dropped there) and having a super amazing view from there on Hiroshima, was for sure breath taking and would have been my highlight of the day, if there weren't those four Japanese engineers. Even if I already got a little used to it, that everyone is super helpful and friendly, they truly surprised me. While slowly approaching my destination, a little hungry, exhausted from the already 3h walk and thinking about how to explain the evergreen hostel that I couldn't pay, suddenly someone tapped me from behind. The next thing I saw, were those four Japanese guys, asking me if I were hungry. A little confused I stumbled something like yes and got rewarded by three bags filled with food. As if they felt that I would struggle right now. I was so overwhelmed by their kindness that I was unable to thank them as how I wanted to. After continuing walking another 5min (walking twice as fast, filled with their kindness and empathy), I remembered about a few of my drawings in my back. I really wanted to give them something in return, so I walked back hoping to find them somewhere, mission impossible..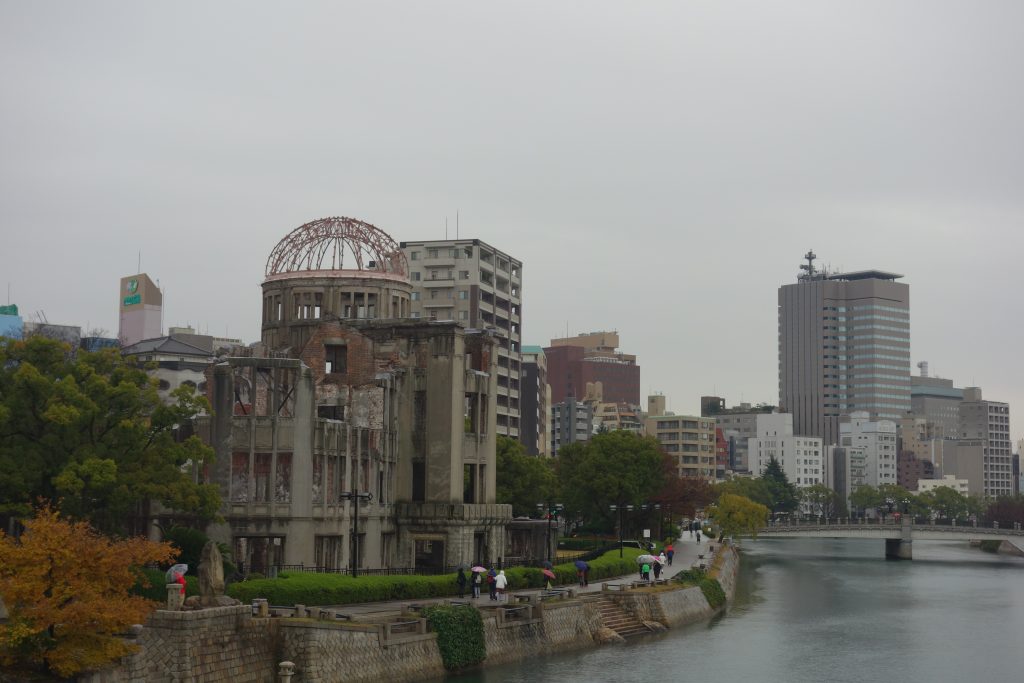 Finally arrived in the evergreen hostel, where they gave me a bed even knowing I don't have any money right now. I already figured out the problem with the card (solution; call dad) and just had to wait until the money arrives, which I explained them. But how trustful appears an exhausted backpacker, who says he doesn't have money at the moment, but there should be money arriving the next days? (Not at all I guess) So the evening I felt really bad, because everyone was so kind and helped me so much and I couldn't return more than the words thank you and arigato. Now we made up the plan that I just stay here until I the money arrives to pay them. So a big Shout-out to the evergreen Hostel, I am really thankful. Plus it's a really cool Hostel with super nice people!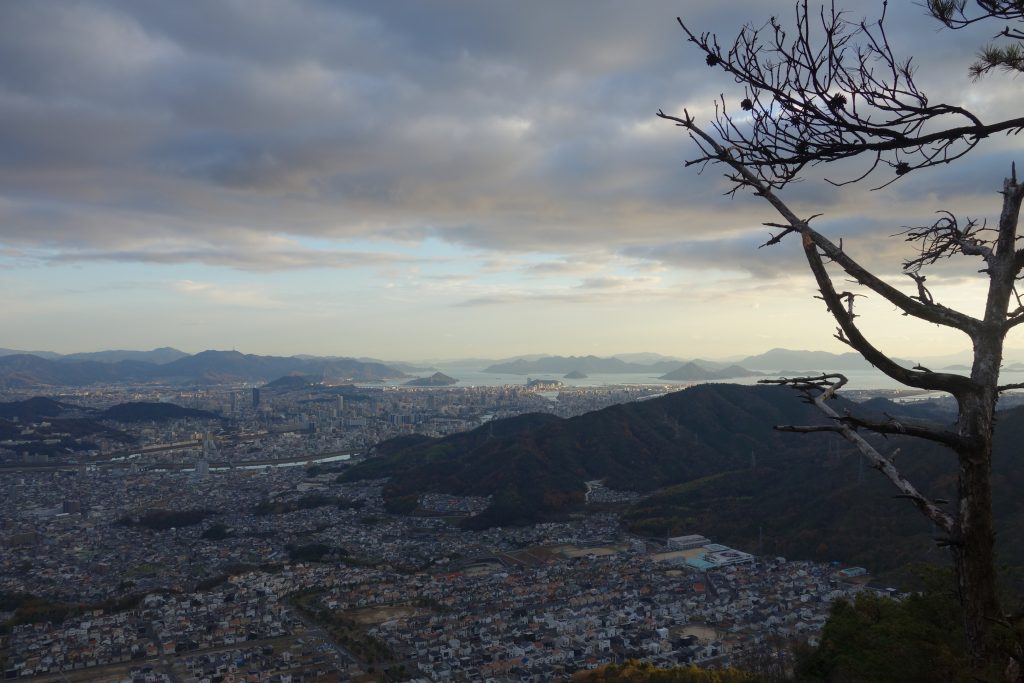 Then the next day I started to get the feeling that there is just no way to despair in Japan. Because when I walked through drizzly Hiroshima staring at really beautiful trees, a women came and gave me her umbrella, just before it started raining cats and dogs,(How the f**k did she know that?) I am truly amazed by the people here and when I walked back without any yen's left, I definitely walked happy.
So travelling to Japan is something I can really recommend, and that only after being here for 4 days. The only challenge you will probably face is, that you might not have enough words to express how thankful you are.