My Trip in Hiroshima
Written by Jenny
30 days ago, when I just reached this city, everything looks very interesting. The anime poster on the wall, cars and tram on the road, the kanji that looks familiar and similar to Chinese words, impressive toilet which is clean and multifunction, every single thing caught my attention.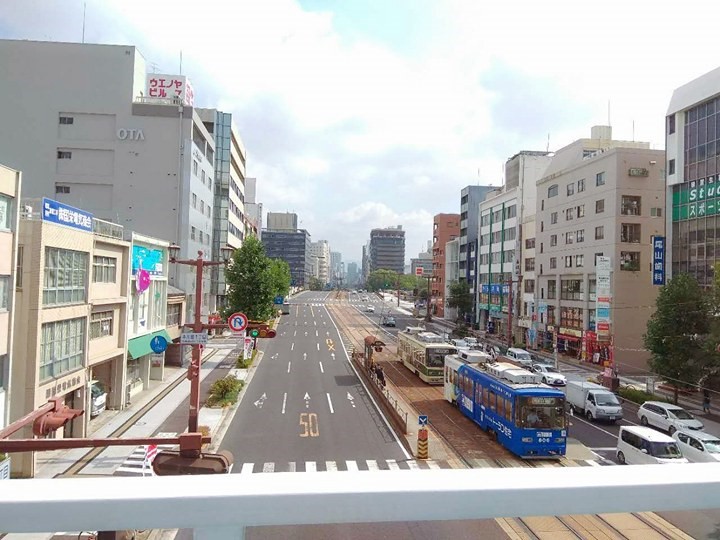 Compared to other big cities in Japan, Hiroshima city is a less hustling and bustling city. People is living in a slower pace. There is less skycrapper too. The design of the building is simple and the colour is less attractive. But the longer I stayed in Hiroshima, the more I get to know about this city, the more I realized how colourful Hiroshima is. I still remembered the moment when I smiled at a Japanese lady and she greeted 'Konnichiwa' to me. She might feel nothing of it, but my heart was warmed at that moment. The friendliness, politeness and outgoing of Hiroshima people has coloured Hiroshima into its very own unique way.
Bike is a common transportation in Hiroshima. Ranging from elderly to young school students, they all on their bike. This is quite rare for me. The combination of young ladies with skirt or man in their formal suit and their bikes are quite strange.
So, lets start to travel in Hiroshima! The place that I love the most is Miyajima Island, an island where the heritage site Itsukushima Shrine located. Known as a symbol of Miyajima that floats on water, its beauty just couldn't be expressed by words. The moment when I stepped into the island, I was mesmerized by its beauty. It is just so damn beautiful! It is as if it has a special power that capture all of my attention. The picture-postcard of the shrine, vermillion-coloured Great Torii Gate standing in the panaromic sea-view complements perfectly with the picturesque street. Delighted, I know this is the reason why I wanted to come to Japan so much. We took a leisure walk through the town and enjoy the quaint townhouse. It was a wise decision to go to Miyajima Island earlier before the crowd started to appear.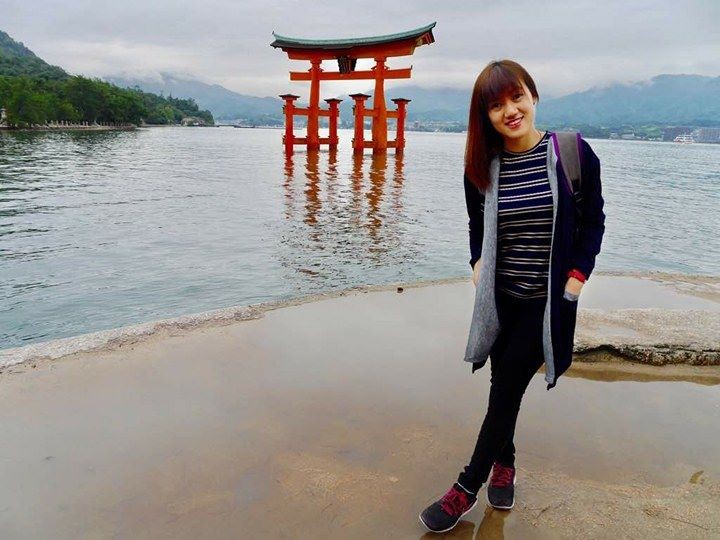 The entrance fee of the shrine is 200JPY. Being the first time to the shrine, we had no idea what to do but just follow others blindly. We purified our hands and mouth at the temizuya water pavilion. It is a place to perform 'misogi', a ritual to purify body and mind before proceeding to stand in front of deity.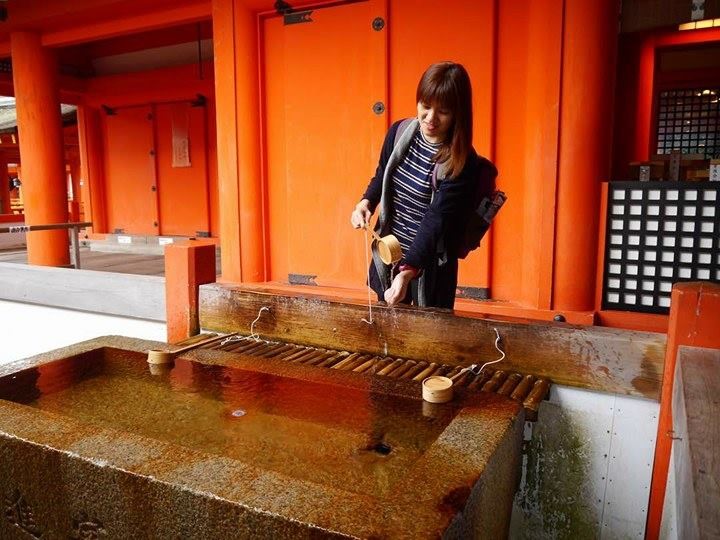 Praying at the alter, we bowed and clapped our hands clumsily. I was thrilled when I saw the 'Miko', the shrine maiden in shrine who dressed in a red hakama with a bow, white haori and hair ribbons. It is just exactly the same as what I had watched in the anime!
Around 10.00 am, flocks of visitors came and it breaks the quiescence of the serene town. It was mid-October when I went, so the leaves are still green in colour. Anyway its natural beauty is still fascinating me. Friendly deer contribute magnificence to the breathtaking view too. With 'Bambi' wandering leisurely at the greenery lush, at some moments I thought I was in Disney Land. But careful, they eat everything, including maps and passport!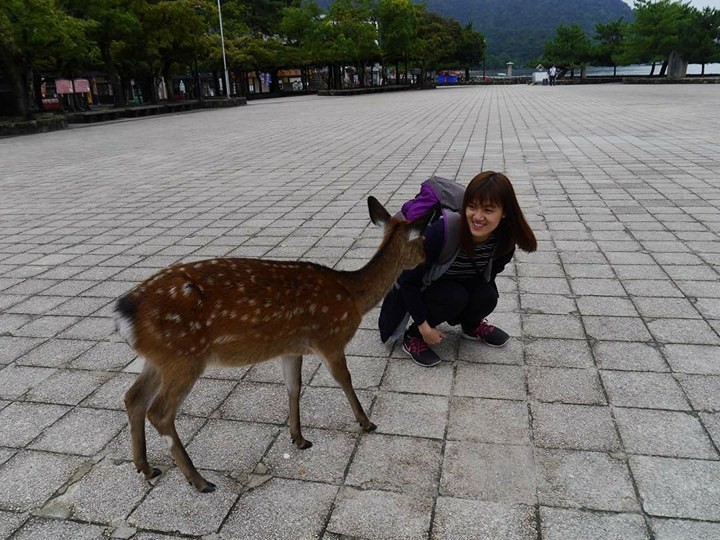 Irori Sanzoku, which located in Yamaguchi Prefecture, is another must visit. It's slightly inconvenience to get there by public transport, but thanks to Hazuki san, we got the chance to visit this decent dining place. Irori Sanzoku is a little village made up by three themed-restaurant, souvenirs-selling shops, lantern-lined path, shrine and natural scene like mountains and waterfall.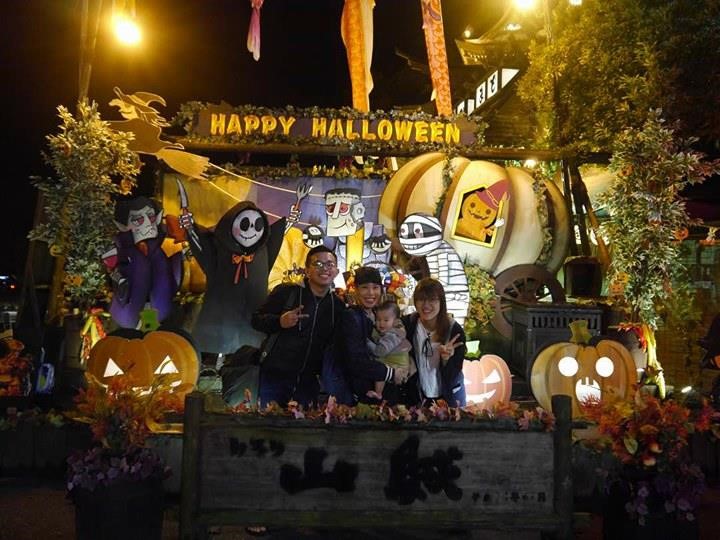 Irori Sanzoku creates a mysterious atmosphere that made me thought that I was brought back to the past. Depends on the season and period, it is decorated with extravagant decoration. Not only the dining place is relaxing and decent, the food is scrumptious too. It is famous for its Sanzoku-yaki (grilled juicy chicken with teriyaki sauces), Sanzoku Musubi (large rice balls) and Sanzoku Udon. They are all insanely delicious. Savouring the Sanzoku Yomogi-mochi (mocha filled with red bean paste) which has the excellent sweetness and texture is as if I am in the heaven!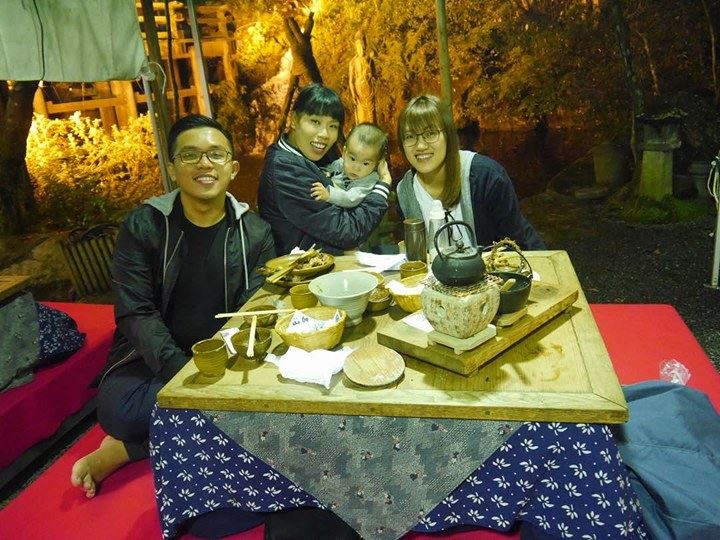 My favourite food in Hiroshima, no doubt, falls to Hiroshima style Okonomiyaki. (I guess it will be my favourite food in Japan). Known as Hiroshima's soul food, it is a main dish that made from ingredients like cabbage, eggs, bean sprouts and porks.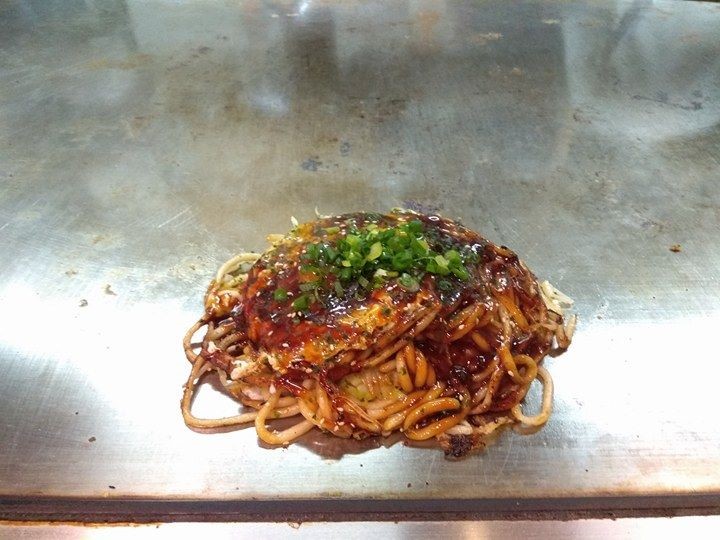 Depends on your preference, you can customize your own okonomiyaki by adding special topping like cheese and mochi. Its main difference with Osaka Okonomiyaki is, it contains noodles inside, which makes it very filling. Counter seating that allows customer to watch the preparation of this mouth-watering food right before our eyes and enjoy it straight off the grill makes Okonomiyaki even more irresistible! The price is very reasonable and can be as low as \650. Both soba and udon give a different texture. Soba gives a very crispy texture while udon makes the Okonomiyaki chewy! I love both of them. Dipped with the sweet Okonomiyaki sauce and mayonnaise, it makes me couldn't stop from eating it although my stomach has reached its maximum capacity. I want to bring Hiroshima style Okonomiyaki back to my country!!
My favourite Japanese wagashii is Daifuku, which literally, means big luck. It is a round shape mocha that made from short grain Japanese glutinous rice, stuffed with red beans (anko) fillings.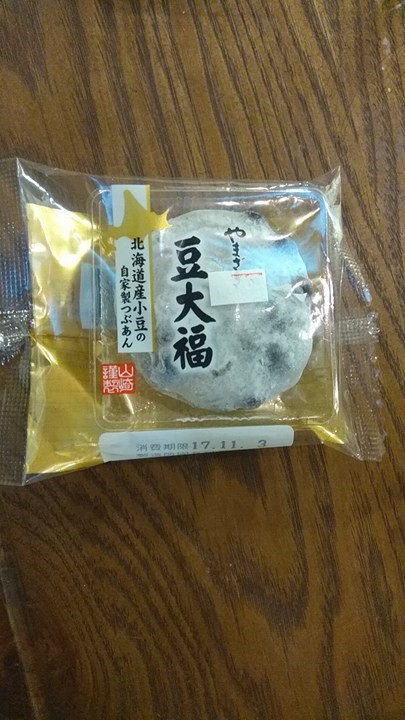 This prefect combination makes me keep on postponing my 'losing weight' plan and ignoring its high calories. Now, I feel something doesn't right if I didn't eat at least one Daifuku in one day. Starting my day with Daifuku enhances my day. But according to Japanese, eating Daifuku as breakfast is too heavy as breakfast. There are varieties of Daifuku that can be easily bought in convenience store and supermarket. Since the day I first tried on Daifuku, I make up my mind that try on every types of Daifuku in the market, so that there is no regret when I go back to my hometown.
And the trip to explore Hiroshima continues.