THE EVERGREEN HOSTEL スタッフ紹介 56
Naomi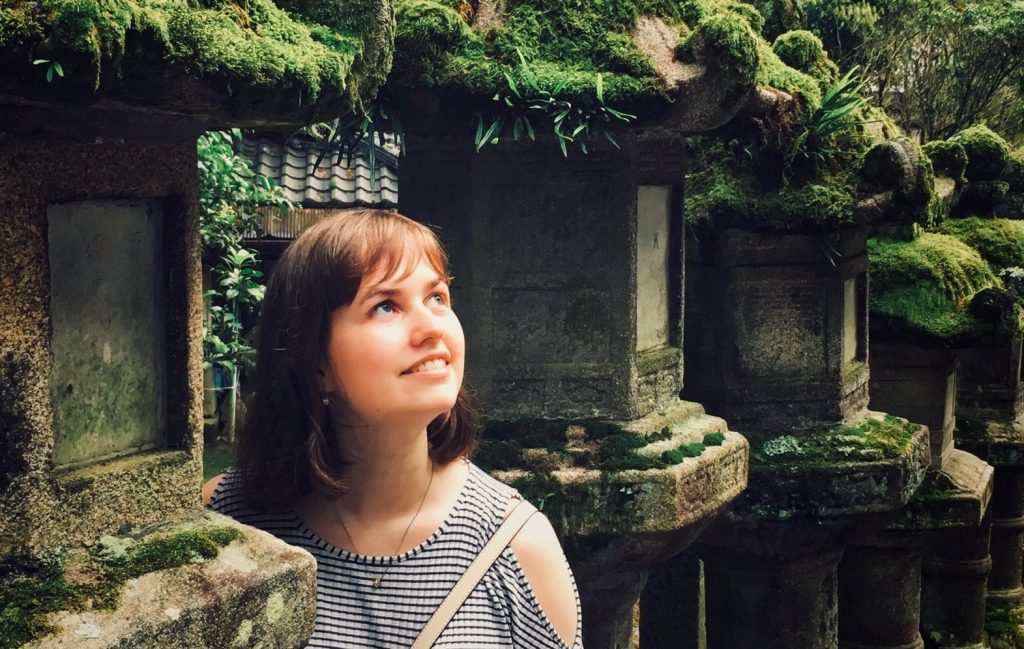 ■ Name: Naomi Scholtis
■ Nickname: Nana
■ Hometown: Mechelen (Belgium)
■ Inspirational places that I visited: Sorrento, Capri, El Chorro, Nunobiki Falls (Kobe), Kawakami mura, Berlin, Belgium! (We're not boring! Please visit us ;p)
■ Motto: Always choose the golden mean.
■ Places I'd like to visit: Mexico, Austria, South-Korea, Okinawa, Hokkaido, Wakayama, Schotland, Ireland, Czech Republic, Scandinavia etc.
■ Things I do in my free trime: Drawing (both on paper and digitally), reading, watching (costume) dramas, sightseeing, blogging etc.
■ Message to guests: If you come to Japan in the summer, buy a hat, fan and sunblock! You will need it!