THE EVERGREEN HOSTEL スタッフ紹介32
King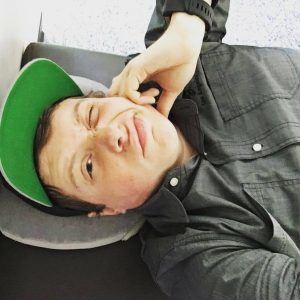 ■Name: Christopher King
■Nickname: King (Chris is also fine)
■Hometown: Oxford, England
■Inspirational places that I visited: The most inspirational place I have visited is a small town called Nannup in Western Australia, the town was so quiet and peaceful with wild Kangaroos inhabiting all the nearby areas. Because the town was out into the wilderness there was a real lack of light pollution which made the night sky incredibly breathtaking, the sky was so bright due to the stars with shooting stars passing over every couple of seconds. It was a truly breath taking sight & unlike anything I have seen since.
■Motto: Eat, Sleep, Laugh, Repeat.
■Places I'd like to visit: Canada, more of USA (would love to do the route 66 drive), Norway, Sweden, Thailand, South America – more specifically Venezuela for the Catatumbo Lightning!
■Things I do in my free time: I love to spend my time socialising with drinks & food, I play video games, edit videos for online & watch a lot of tv and movies.
■Message from Chris: I look forward to meeting you all & hope we can create some great memories.