THE EVERGREEN HOSTEL Introduction of Staff①
Hazuki

■Nickname: Hazuki, Ha-chan
■Hometown: Tokyo, JAPAN
■Recommended spots in Hiroshima: Okunoshima, Shimanami Kaido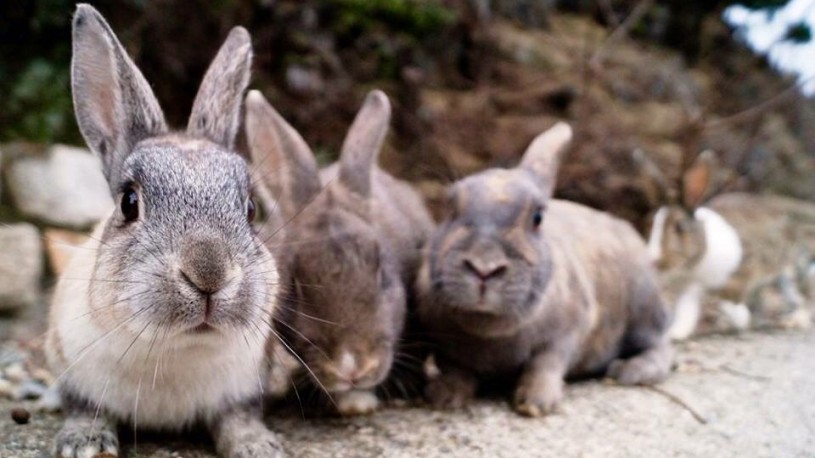 ■Motto: Time is Money
■Inspirational places I visited:The Bagan ruins in Myanmar. On top of a high temple in Bagan, I was astounded by the scenery of many ruins scattered across the planes.I'll never forget the sunset that I saw from the window of the night train express.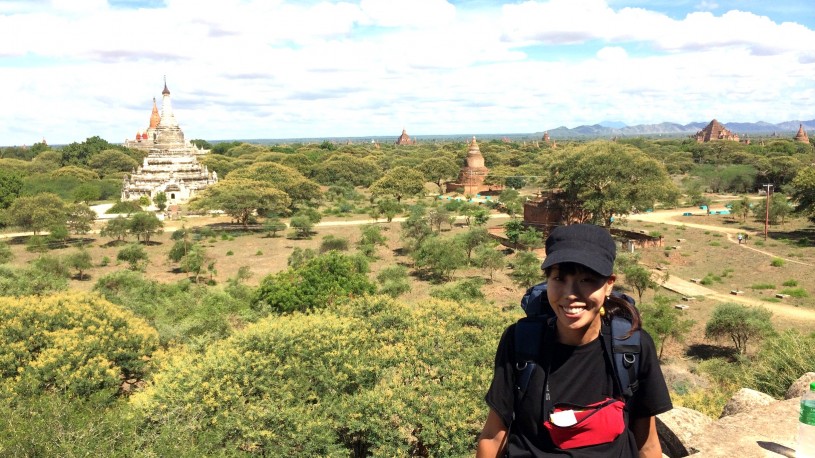 Also at night time, I saw thousands of fireflies dancing under the moonlight and it was truly a sight to behold. If you've never been to Myanmar, I recommend that you visit the ruins.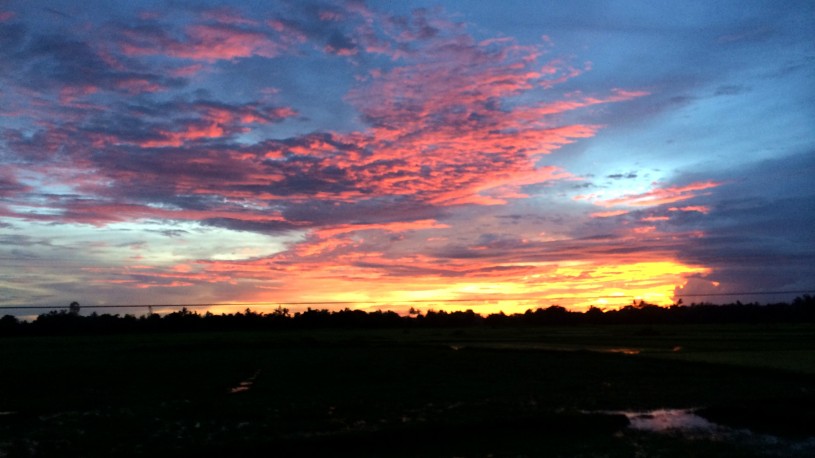 And Hiroshima is also a place that I hold dear to my heart. On top of a hill in Tomo-no-Ura, my breath was taken away by the dynamic scenery of the Setouchi islands and the shipbuilding factories along the coast.
■Places that I would like to visit:
①Spanish-speaking countries. I'd like to go to South America and drink the Tequila there!
②The Philippines and Brunei. One of my dreams is to visit all the countries of the ASEAN!
③I'd like to take my parents abroad someday.
■Things I like to do in my free time:
Cruising around on my motorcycle (YAMAHA SR400)
Wandering the East Asian countries
Drinking Japanese sake!
■Final comment:I want to create an enjoyable atmosphere so that visitors will be glad that they chose to stay at THE EVERGREEN HOSTEL.