THE EVERGREEN HOSTEL INTRODUCTION OF STAFF25
Robert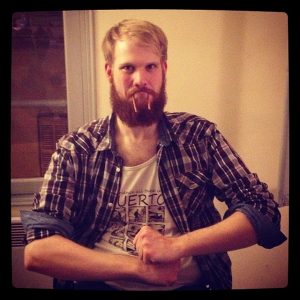 ■Name: Robert Berndt
■Nickname: Rob
■Hometown: Munich, GERMANY
■Inspirational places that I visited: My favourite place I ever visited was an old house in the South of France where I spent two weeks together with all my friends. I will never forget how much fun we had!
■Motto: Who you meet is more important than where you go.
■Places I'd like to visit: I would like to climb Mt. Fuji and watch the sunrise, but I don't want to get up early (*-ω-). I also want to visit an onsen!
■Things I do in my free time: I like to draw, write, play the saxophone and play videogames. I also sing when nobody is listening.
■Comment from Robert: I am looking forward to meeting all of you. Let us explore Hiroshima together and share our stories!