THE EVERGREEN HOSTEL INTRODUCTION OF STAFF⑦
HARUKA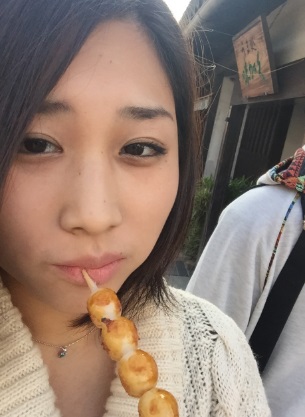 ■Name: Haruka Yokoyama
■Nickname: Haruka
■Working Period:August 2016
■Hometown: Hiroshima, Japan
■Recommended spots in Hiroshima: Taisyakukyo which is a big stone bridge made by river (Syobara city)
■Inspirational places that I visited: Kansai International Airport. I actually like to go to the airport for watching many airplanes and the staff who work at the airport.
I would like to work as a Flight Attendant in the future :*
■Motto: Nothing is impossible, the word itself says "I'm possible!"(Audrey Hepburn)
■Places I'd like to visit: Mont Saint- Michel in France & Sagrada Familia in Spain
■Things I do in my free time: singsing Japanese songs and English songs, Taking a walk while listening to music & Eating sweats!!!!
■Final comment: I would like to help all of guests make feel comfortable while staying at this hostel. If you need my help, please ask me!!!